Massive blaze destroys classic car collection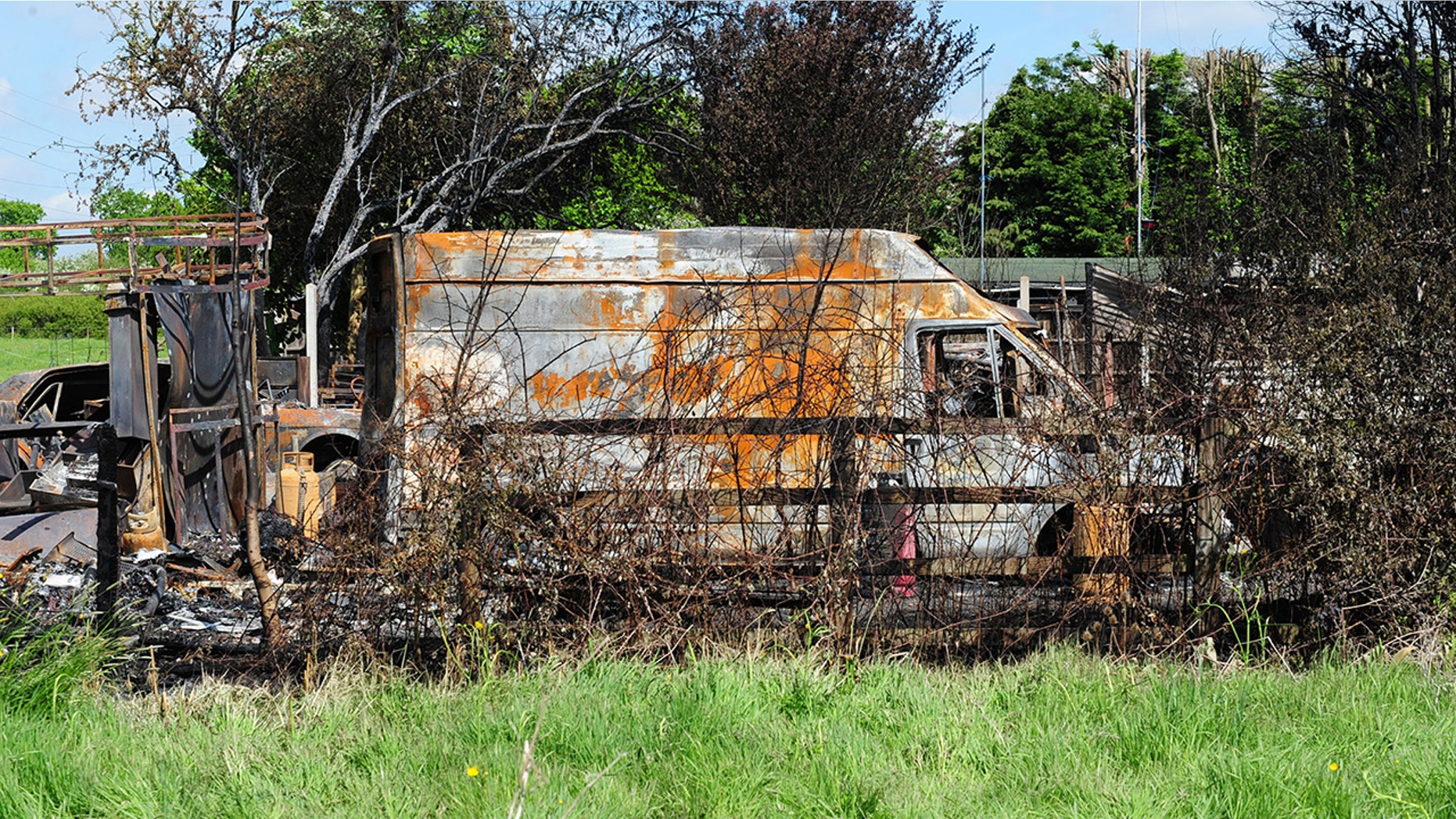 A fire that lit up the night sky in the English countryside on Tuesday night destroyed a collection of classic cars, along with RVs and several buildings.
The blaze on the Wickford farm was started by an unattended bonfire that got out of control and caused several gas canisters to explode, SWNS reports.
Local resident Chris Sherwin, 63, said the fumes made her dizzy.
"I heard a massive bang and it was so loud that I thought someone had crashed their car into a wall," said local resident Chris Sherwin, who became dizzy from the fumes.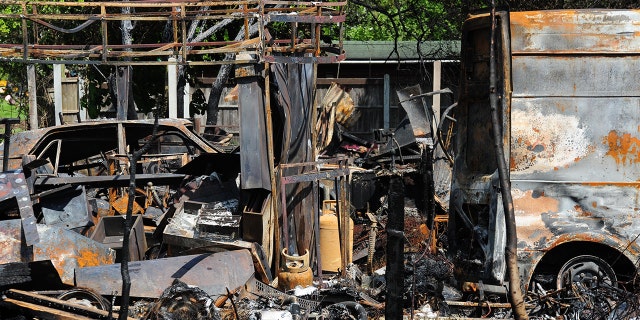 According to the farm's neighbors, there were two old Rolls Royces, a Jaguar, a limousine and several RVs among the destroyed vehicles.
Photos of the aftermath show several of the vehicles that were burned down to their skeletons during the inferno, which took six hours for fire services to get under control.