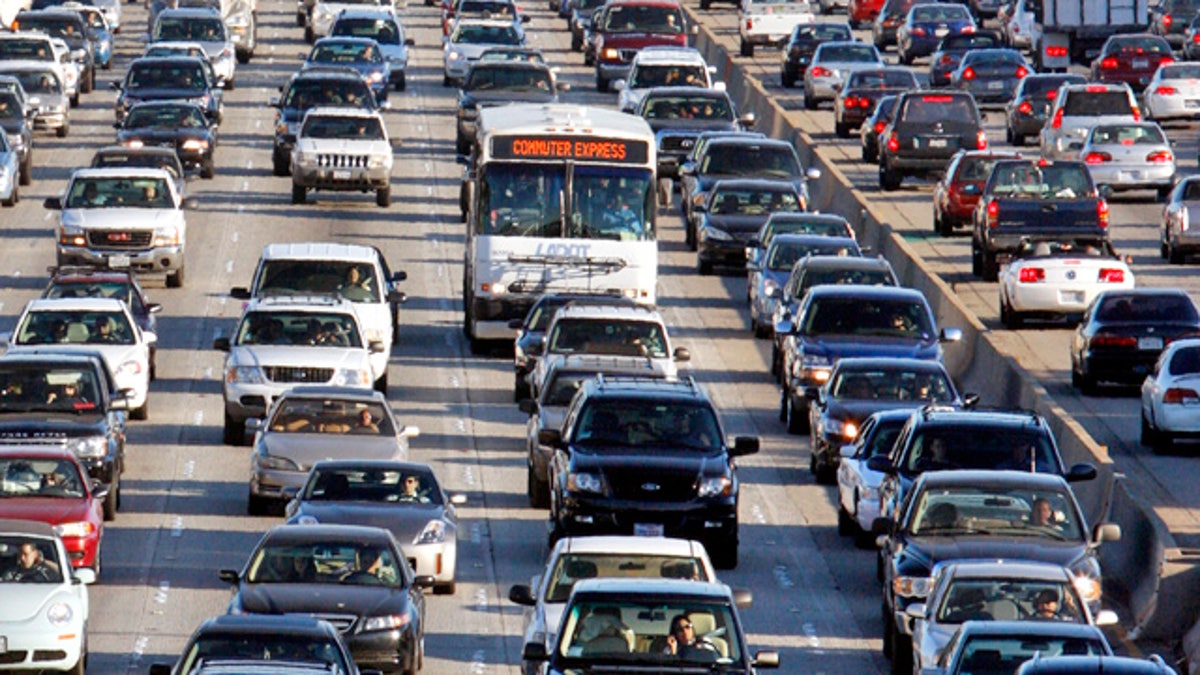 Many California drivers silently cheered on July 1, when the yellow stickers on 85,000 hybrid cars expired--meaning their drivers were no longer allowed to travel solo in the carpool lane.
According to a new study released Monday at the University of California-Berkeley, though the loss of the single-occupant privilege that was cheered by other drivers may have made their own lives paradoxically worse.
The research from the Institute of Transportation Studies at Cal-Berkeley was based on analyzing six months of roadway-sensor speed and congestion data from High Occupancy Vehicle (HOV) lanes throughout the San Francisco Bay Area.
Its conclusion was that traffic moved faster in the HOV lane after hybrids were subtracted, and slower in the regular lanes. That much you could expect.
But the increased speed difference slowed all traffic, because drivers merging in and out of the HOV lanes had to slow down to normal-lane speed.
That meant that carpool-lane speeds frequently slowed from freeway rates to just-barely-creeping-along ... retarding all travel.
So the removal of the Toyota Prius, Honda Civic Hybrid, and original Honda Insight hybrids from the carpool lane has penalized all drivers--including the ones who cheered the changeover.
The report was written by Michael Cassidy, a professor of civil and environmental engineering, and Katae Jang, a doctoral student in that department.
Cassidy proposes that there's still plenty of capacity left in the HOV lanes, and suggested yesterday on a Los Angeles radio show that the hybrids be let back in even as new permits are issued for plug-in cars.
California let the yellow stickers sunset in order to accommodate an expected inflow of battery-electric and plug-in hybrid vehicles starting this year. The permits were one of a number of so-called "Prius perks" that are being phased out for hybrids so they can be directed toward battery electric and plug-in hybrid vehicles.
Thus far, there is no indication that California is considering doing anything of the sort.
So far, the Nissan Leaf and Tesla Roadster are the sole new production electric cars to qualify for white stickers that let them travel in the carpool lane.
New green stickers will be issued to the 2012 Fisker Karma, the 2012 Toyota Prius Plug-In Hybrid when it goes on sale next spring, and various other plug-in hybrid and range-extended electric cars as they reach the market and qualify for the privilege.
Thus far, however, the Chevrolet Volt range-extended electric car does not qualify for the green sticker.
GM has said that at some point in the future, it will make the car comply with the specific California emission law that would make the Volt eligible to receive the permit.