Look out below!..At the 2019 Ford Mustang Shelby GT500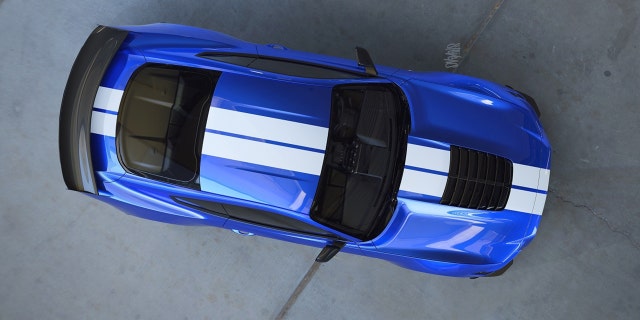 Hey, birds, here's your first view of the 2019 Mustang Shelby GT500 you'll be aiming for soon.
Ford is offering the best look yet at its upcoming PED-enhanced muscle car with a clear shot of it from above. The automaker has promised that the new top of the line Mustang will have over 700 hp when it debuts, but hasn't said much about it beyond that.
From the photo of the blue with white stripes coupe, however, you can see a massive hood vent that you'll probably be able to grill ribs on after a day at the track, voluptuous fenders, aerodynamic extensions at the front corners and the GT500's massive tabletop rear wing, which another teaser image previously revealed is sitting on trellis-style supports.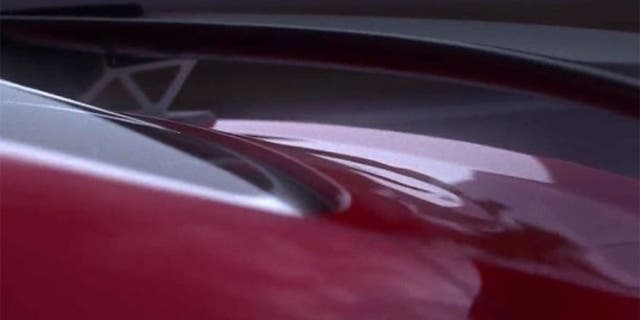 Ford has also showed a rendering of the front of the car, and its gaping grille.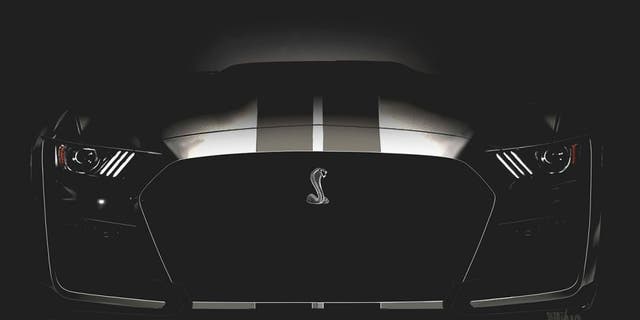 Word has it that the GT500 will be offered with a six-speed manual transmission and possibly the seven-speed dual-clutch automatic from the GT supercar, but word isn't always correct.
Regardless, the GT500 will reign as the most-powerful Ford ever when it goes on sale early next year.
2018 FORD MUSTANG GT TEST DRIVE: