Leaked Photo Forces Early Unveil of Cadillac XTS Sedan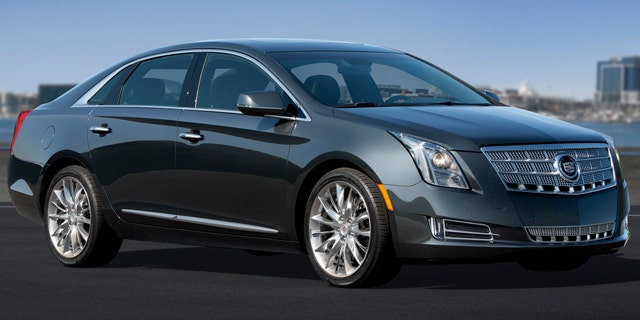 After suffering the online version of a wardrobe malfunction on Wednesday when it accidentally (or so we're told) posted a photo of its next, yet to be revealed car on its consumer website, Cadillac has gone the full monty and exposed the 2013 XTS sedan in all its glory.
The full-size four-door stays true to the XTS Platinum concept first shown at the 2010 Detroit Auto Show, with a toned-down version of the company's edgy "art and science" design language that manages to be both modern and traditional in an obvious effort to attract younger customers to the segment while not alienating tried and true buyers of Caddy's biggest sedans.
As replacement for both the DTS and STS, the XTS is expected to be available in front or all-wheel-drive, but powered by a V6 engine in an effort to improve fuel economy. The XTS Platinum concept was a plug-in hybrid, so its possible that some form of hybrid propulsion could be in the offing, as well, bolstered by the fact that its official unveiling is taking place at the Los Angeles Auto Show on November 16th, traditionally a venue automakers use to showcase green vehicles.
Further details will be revealed at the show, but it has been announced that the XTS will be Cadillac's first car to feature the company's new CUE infotainment system, which features an iPad-like capacitive touchscreen monitor with haptic feedback and a proximity sensor that reacts when a hand approaches the screen.