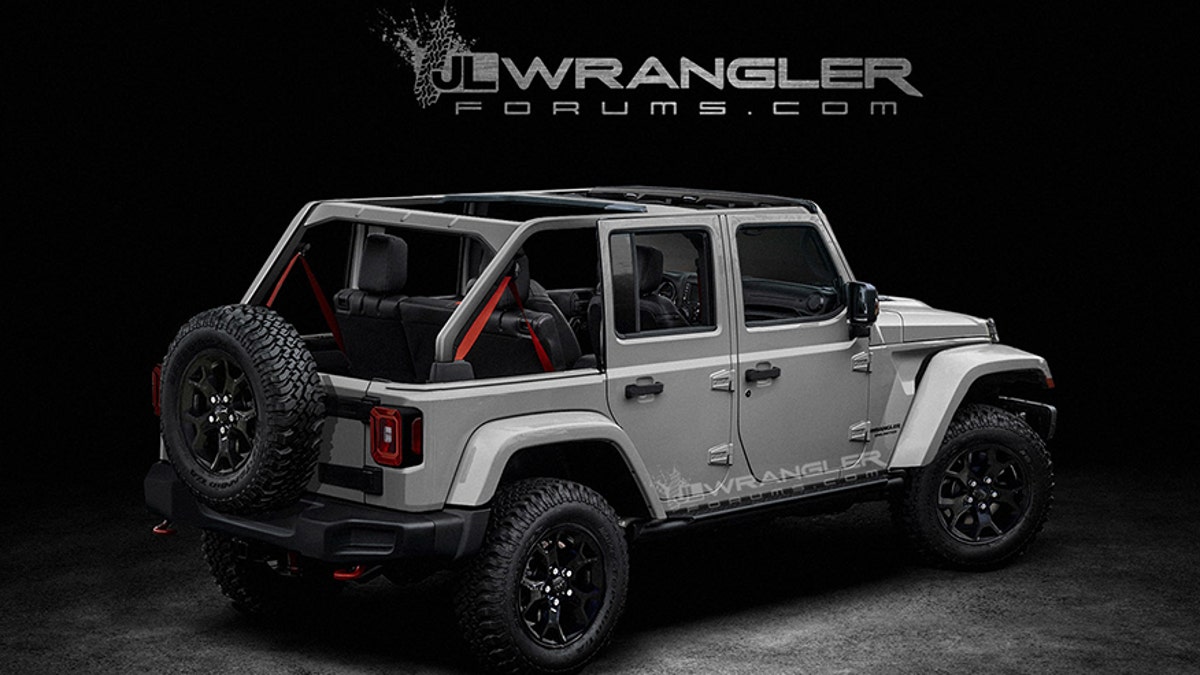 The upcoming all-new 2018 Jeep Wrangler will have more power than ever before. Not just under the hood, where three engines will be offered, but also on the roof.
According to JLWranglerForums.com, the SUV has popped up the Jeep dealer ordering system months ahead of its unveiling, along with many details about it that have not yet been officially confirmed.
Among them are the availability of a 'power soft top' in addition to a variety of manual soft and 3-piece hardtop roofs. If it's what it sounds like, it would be the first power retractable top ever offered on the Wrangler from the factory.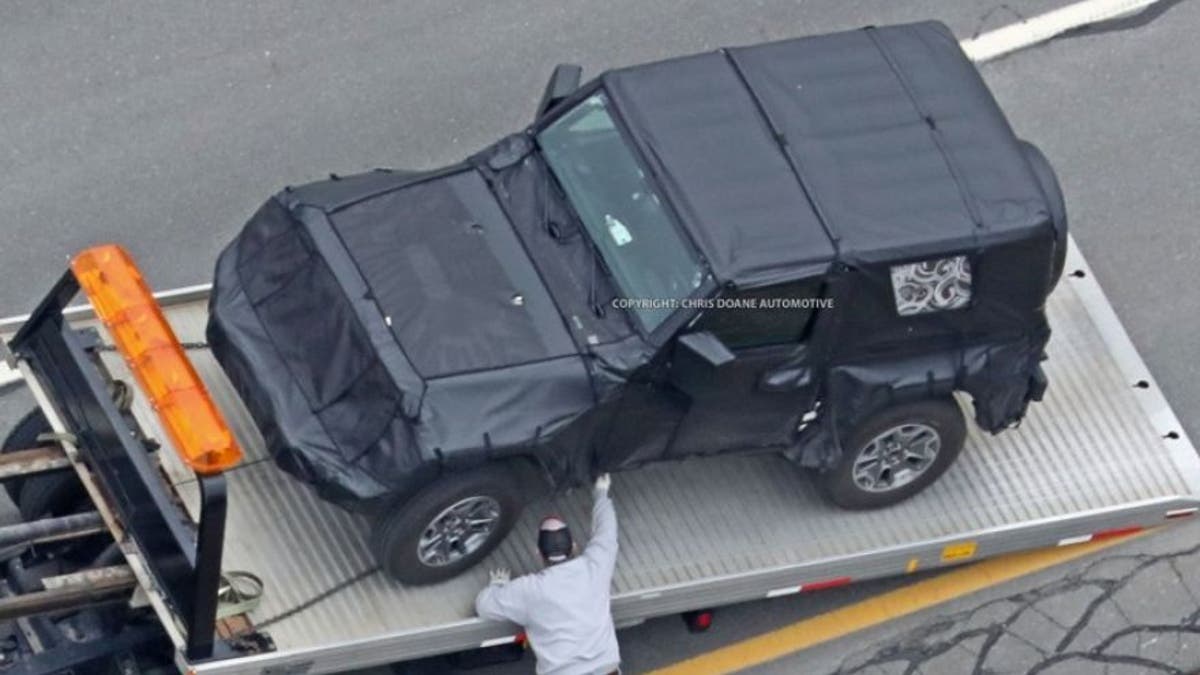 Along with the roof, the data confirms that you'll be able to get the Wrangler with a 2.0-liter turbocharged four-cylinder, 3.6-liter V6 or 3.0-liter turbodiesel V6, all with fuel-saving stop start.
The inclusion of all of these features has been widely rumored in the build-up to the Wrangler introduction, but perhaps the biggest surprise spotted in the dealer system is an optional Selec-Trac full-time AWD system. That'd be another first for the Wrangler that should appeal to its less hardcore off-roading owners (AKA: most of them) than the traditional four-wheel-drive system that will still be available.
There's also something called a "Trail Rail Management System" listed that remains a mystery, but sounds like it could be some sort of cleverly-designed gear rack.
Still no word on exactly when we'll see the production Wrangler in the flesh, but prototypes were recently spotted cavorting near Michagan's Silver Lake Sand Dunes.
An earlier version of this story incorrectly described the diesel as a four-cylinder