Lamborghini hits 240.64 mph in half mile to set new world record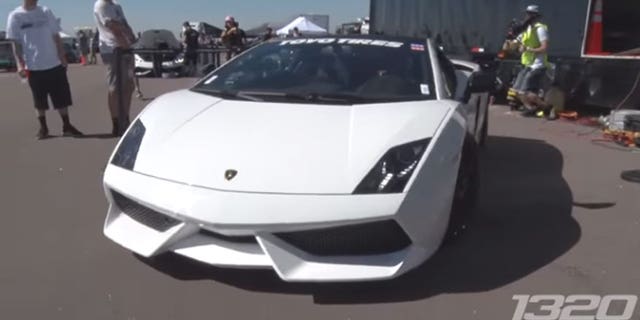 If you ever wanted to know what 2,300 horsepower packed into a modern car can do, then take a gander at this video filmed at the Pikes Peak Airstrip Attack in Colorado Springs, Colorado over the weekend.
It features madman Gidi Chamdi setting a new world record for a standing half mile behind the wheel of a highly modified Lamborghini Gallardo prepared by the folks at Underground Racing.
Chamdi reached a speed of 240.64 mph, which is a new world record for a street-legal car. It's also the first time anyone has cracked 240 mph in the event.
To put in perspective how crazy this is, a 1,341-hp Koenigsegg One:1 needed1.4 miles to reach the same speed. There's so much power being put down in Chamdi's car that you see him suffering wheelspin even after he's pulled away from the line.
Chamdi's previous top speed for the standing half mile was 234.86 mph, which he set in August 2015. However, this was eclipsed by a 238.6 mph run managed by KC Howeth in an Underground Racing-prepped Lamborghini Huracán just a couple of months later. Both cars feature Underground Racing's X package which uses twin-turbocharging to extract the massive power numbers.
----------
Can new Lamborghini blow you away?