Ken Block flies through the streets of San Francisco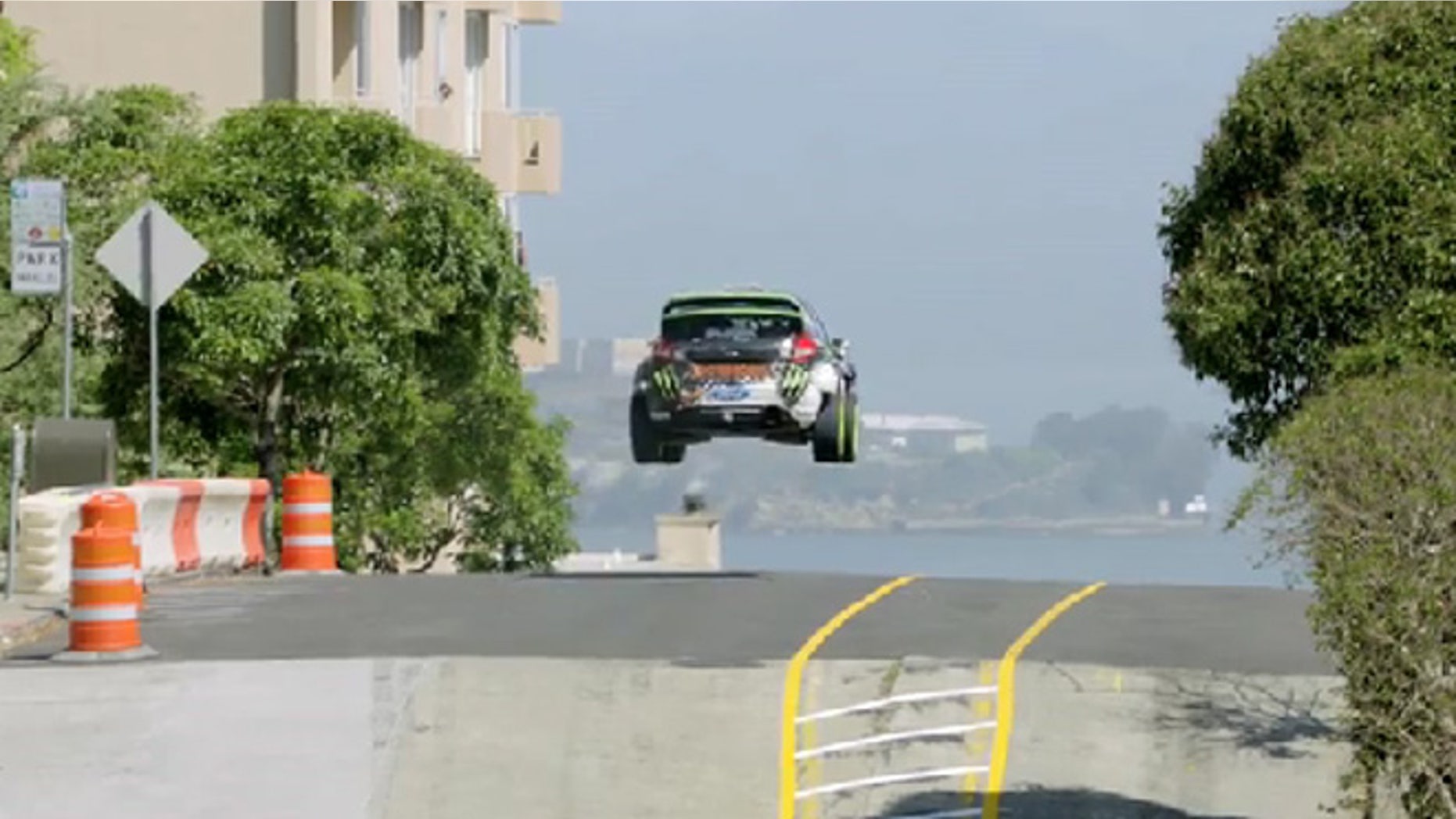 Bullitt's got nothing on Block.
DC Shoes founder and professional rally driver Ken Block has taken his brand of insane stunt driving to the streets of San Francisco in the fifth installment of his series of viral Gymkhana videos, which are designed to burn up the web as well as several sets of tires.
In it, the extreme sports star invades the city in his 600 hp Ford Fiesta racecar via the Bay Bridge and proceeds to drift and jump his way through its streets, performing a bevy of impressive technical moves along the way. In two clips, he literally runs circles around a pair of moving cable car-look busses and his motorcycle racing pal Travis Pastrana, as the NASCAR driver performs a front wheel stand on his motorcross bike.
Although the film plays out as one continuous run through the city, it was filmed over several days with numerous takes at each location.
As promotional stunts go, Blocks are among the best. His YouTube channel currently boasts 177 million video views. Will this one put it over 200,000,000?
Click below to find out.