Kelley Blue Book names cars with highest resale value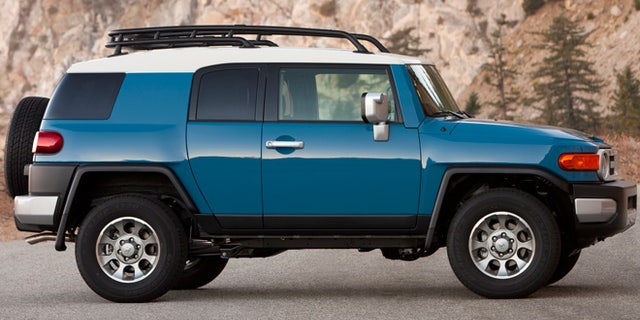 The typical new car today will be worth just 38 percent of its original price in five years, according to a new report from Kelley Blue Book. But there are ways to beat the average.
The vehicle valuation company has released its annual list of the top ten vehicles with the highest projected resale value after 60 months of ownership. Only two cars made the list, which is dominated by trucks, SUVs and crossovers, and Just one vehicle from an American brand.
Toyota took the top spot with its retro FJ Cruiser which Kelley Blue Book says will retain 63 percent of its value at the end of five years, with the Toyota Tacoma pickup truck and Jeep Wrangler SUV coming in second and third with residual values of 57 percent and 54.4 percent, respectively.
Spots four through eight were taken by the Honda CR-V, Toyota 4Runner, Toyota Land Cruiser, Porsche Cayenne, and Lexus LX with the only two cars on the list, the Honda Civic and Scion TC, ninth and tenth at 46.9 percent and 46.5 percent.
Fully six of the top 10 vehicles are from Toyota-owned companies, and it was also named the top brand overall with Lexus taking the title in the luxury division. It is the third time in four years the pair has swept the top spots after taking a hit in 2011 largely due to issues with unintended acceleration.