John Travolta's stolen car chopped to bits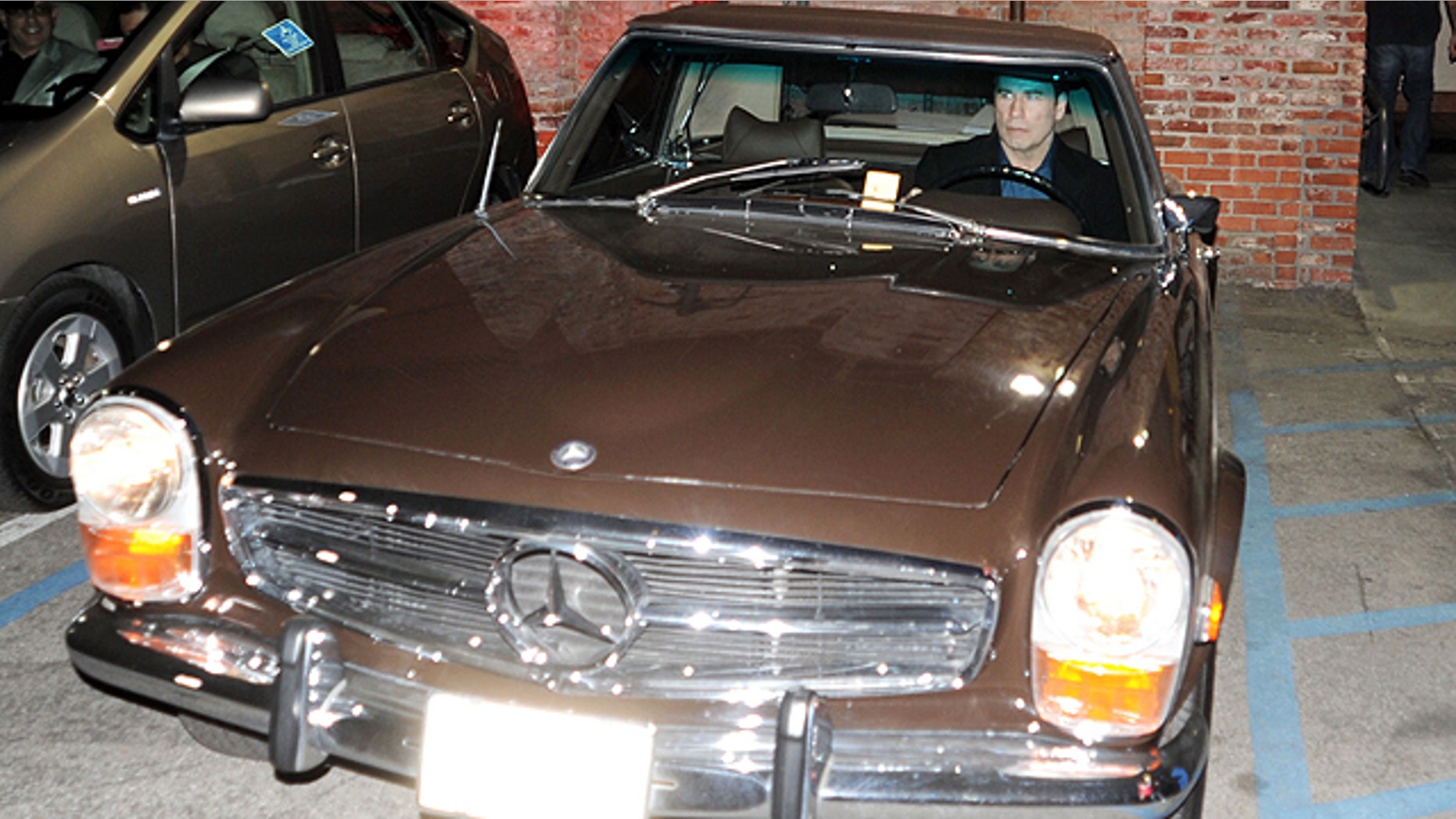 LOS ANGELES -- Los Angeles police may have caught two men they believe were responsible for stealing John Travolta's beloved Mercedes Benz late last year, but officials said Wednesday that the Hollywood star won't be reunited with the vintage sports car because it has been chopped into pieces.
Los Angeles police Det. George Molina said various parts from the 1970 Mercedes 280 SL convertible were found late last year, the Los Angeles Times reported.
"They chopped up the car," Molina said, adding that the two suspects were specialists in stealing classic cars and selling the body parts. "We have interior and some exterior body parts," he said.
Travolta's car, worth around $100,000, was stolen in Los Angeles after the actor left it parked near a Jaguar dealership in September.
The "Pulp Fiction" star is an avid car collector, in addition to being a bona fide aviator. His array of vehicles includes a Rolls-Royce and a Jaguar XJ6, but he once told The (London) Times that he counts his classic Thunderbirds among his favorites.
Police said they made two arrests in December. One offender, D.L. Rayford Jr., has pleaded no contest to grand theft auto and has been sentenced to 16 months in state prison, Los Angeles County prosecutors said.
The second suspect arrested was Michael Green, who was on probation for theft-related convictions when he was picked up by police on Dec. 6.