The new 4-door Jeep Gladiator pickup is off to a strong start after the automaker received 4,190 orders on the day it opened the books for a special Launch Edition, but it's already teasing the idea of a 2-door.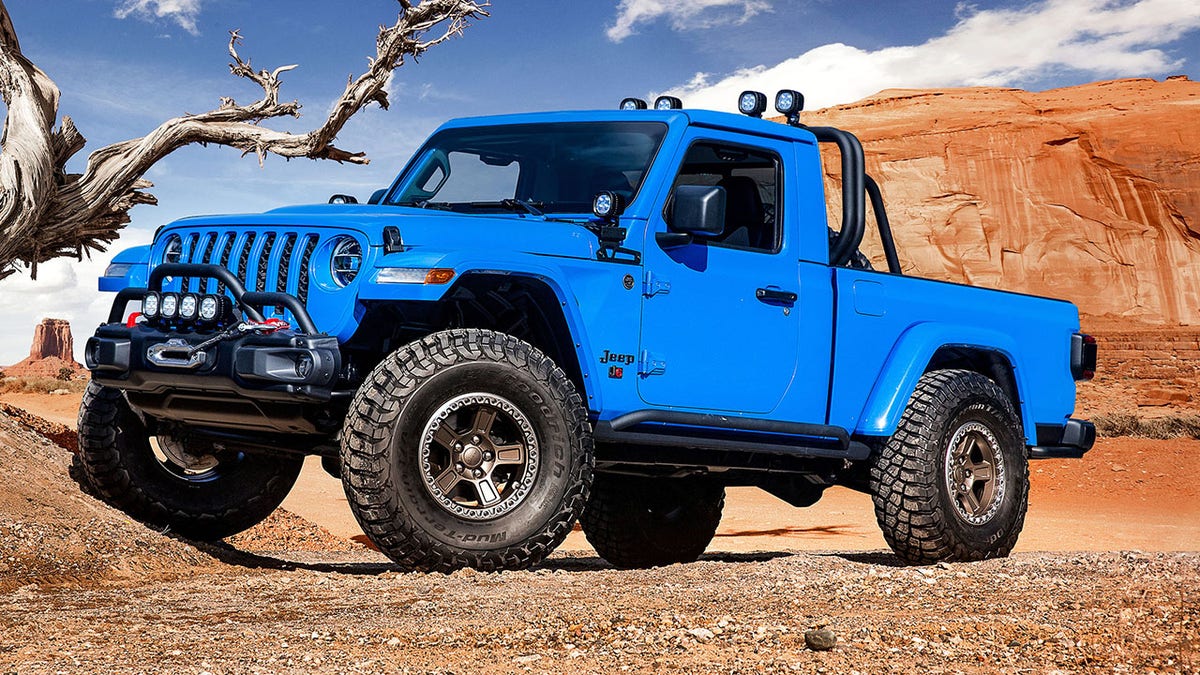 Jeep always brings a batch of custom trucks to the annual Moab Easter Jeep Safari off-roading event in Utah and this year's includes a concept called the J6 that's a Gladiator modified with a single cab and a 6-foot bed.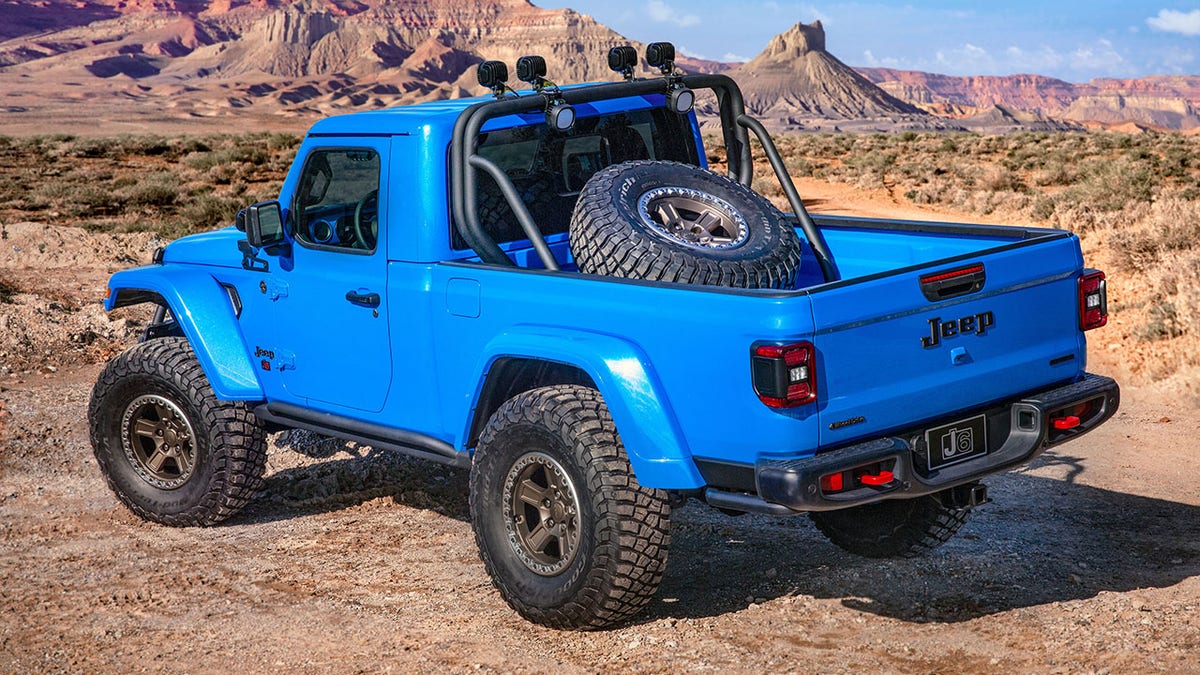 The Gladiator Rubicon-based truck was created to show off some of the accessories Jeep's working on for it, and includes several prototype pieces like a light bar, in-bed spare tire rack and deep-dish 5-spoke beadlock wheels. The blue pickup also features a body-color spray-in bedliner, which would be a factory first if it makes it into production.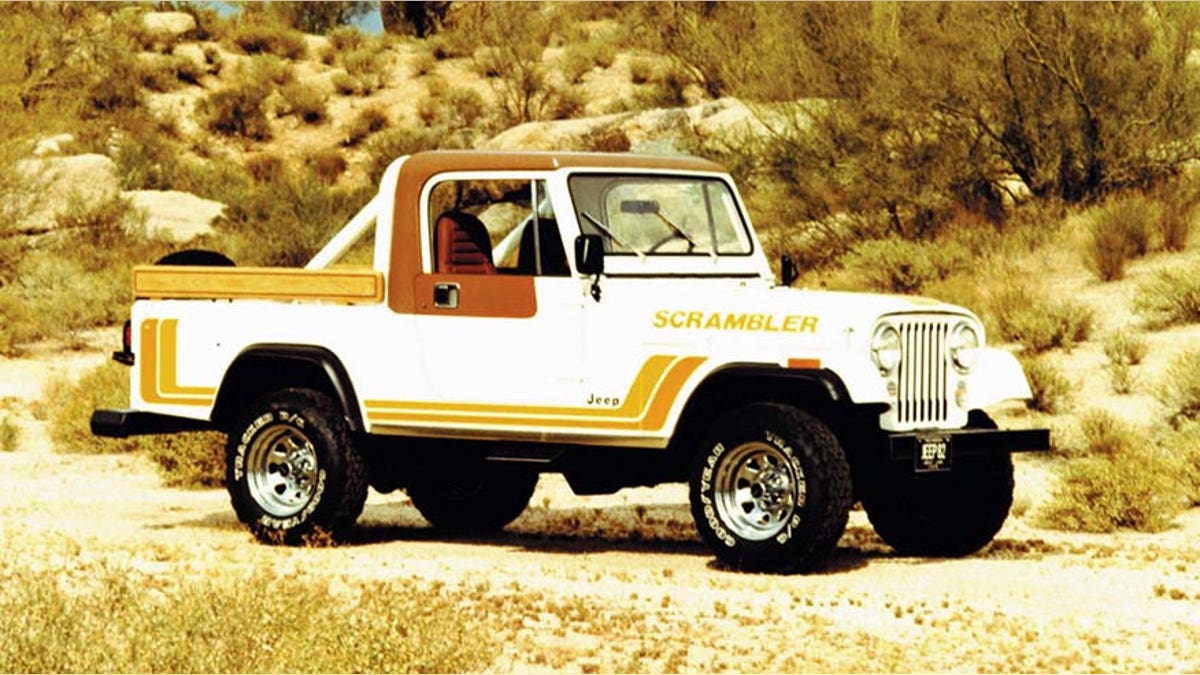 Jeep used to sell a conversion kit that turned a 4-door Jeep Wrangler Unlimited into a 2-door pickup similar to the J6, but hasn't offered a production truck like it since the 1980's Scrambler.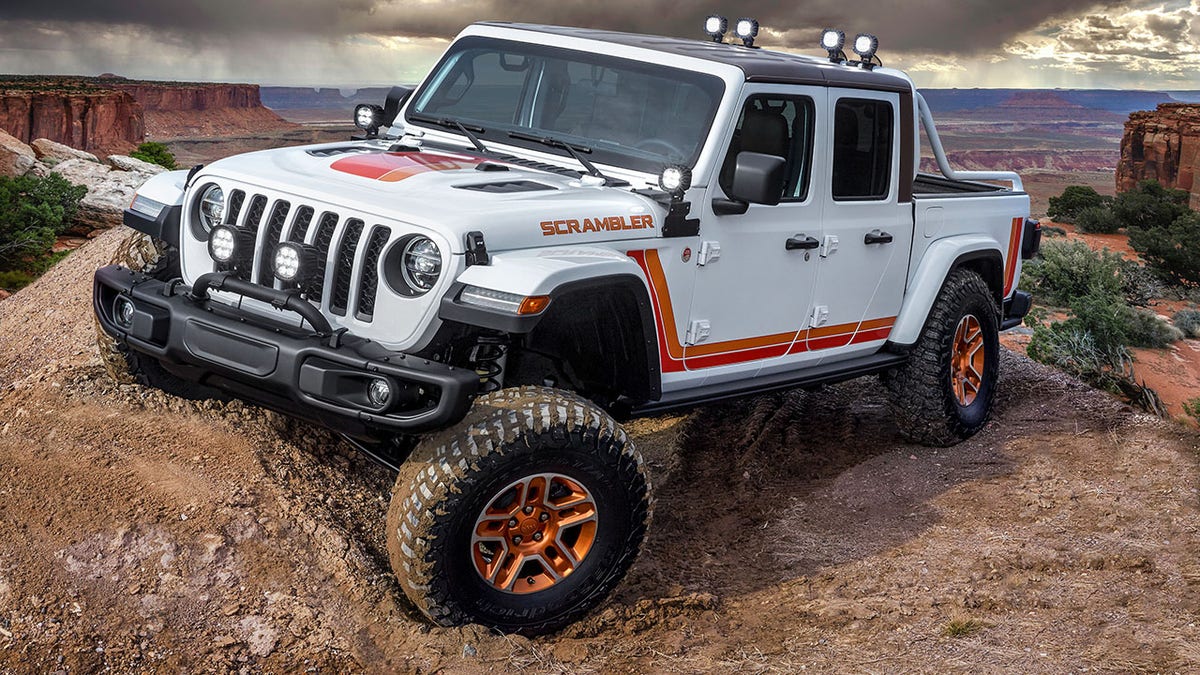 Speaking of which, Jeep has also outfitted a 4-door Gladiator with a classic Scrambler graphics package for the event that's loaded with accessories and rides on 37-inch tires, but the retro look is what it's all about.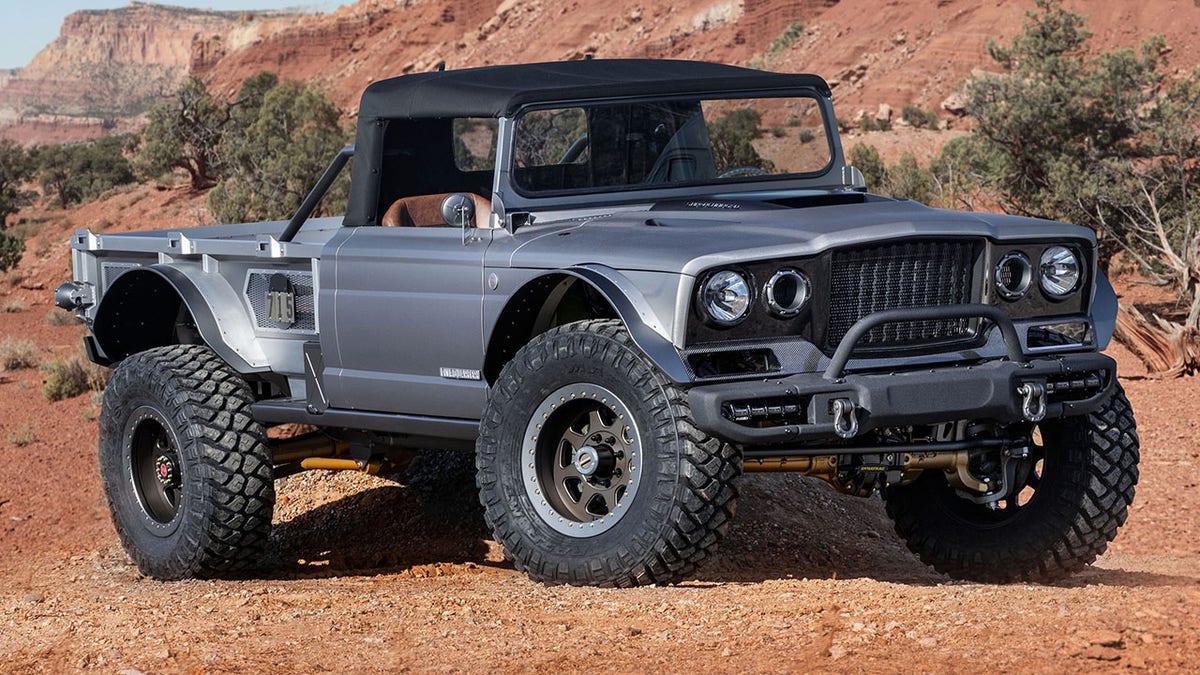 It can't compete with the Jeep M-715 Five-Quarter for classic styling, though. The resto-modded 1968 Kaiser Jeep M-715 military truck has been updated with rear coil springs, Rubicon bumpers, modern Dynatrac axles a chopped convertible top and a perforated tailgate and bedsides. It's also equipped with a 707 hp 6.2-liter supercharged "Hellcrate" V8 that's slightly more powerful than the 132.5 hp Tornado straight-six the truck was originally powered by.