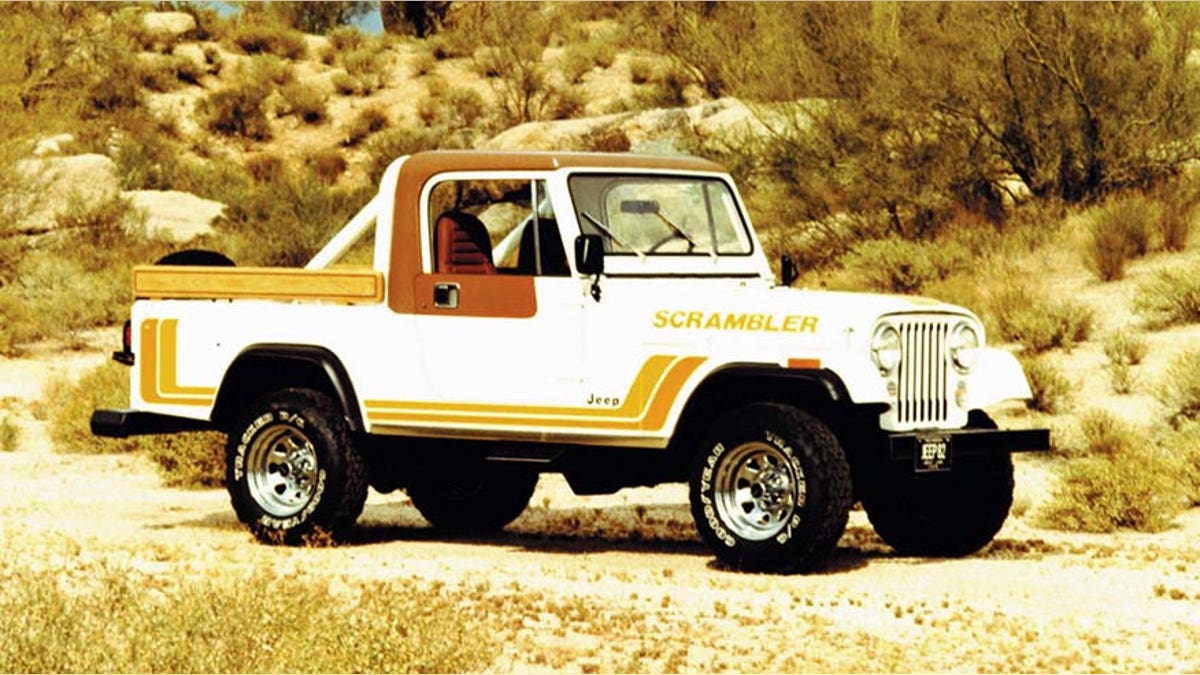 The upcoming Jeep Wrangler pickup may end up having a more interesting name than that when it goes on sale late next year.
Insiders tell fan site JeepScramblerForum.com that the company is resurrecting the Scrambler name for its new truck.
Jeep has not commented on the report, but did renew its Scrambler trademark in 2015.
The Scrambler was a short-lived Jeep CJ-based two-door pickup that was sold from 1981-1986. Less than 28,000 were built during its six-year run, but it's become a cult classic over the years. President Reagan even had one that still lives on the Rancho del Cielo property he owned in California alongside his 1963 CJ-6, which is listed in the National Historic Vehicle Register.
LEAK REVEALS 2018 JEEP WRANGLER WILL GET POWER TOP AND ALL-WHEEL-DRIVE
Along with the model name, the forum also got its hands on some details about the new pickup that appeared in the dealer order system. According to the info, it will be available with either a three-piece removable hardtop or a Sunrider soft top, just like the Wrangler Unlimited four-door it's based on, and will be available with a 3.0-liter turbodiesel V6. No other engines are yet listed, but the system may not be fully up to date.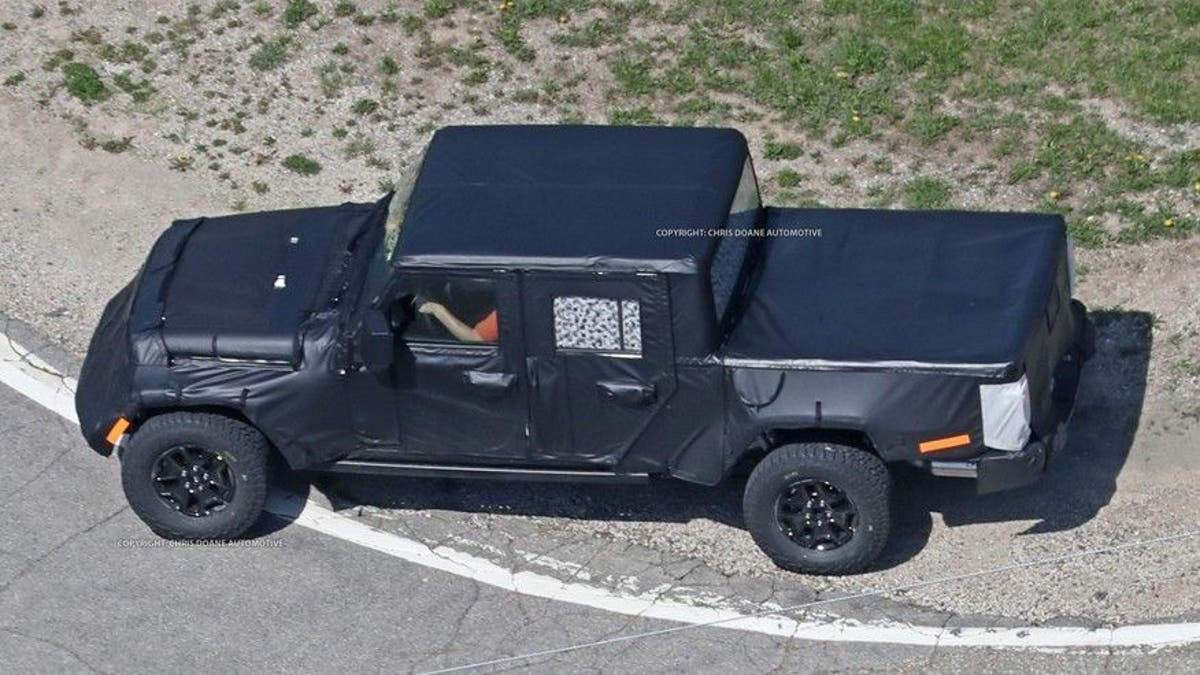 Separately, the forum also posted what it claims is the CAD data for the pickup's frame, which indicates that it will be about a yard longer than the Wrangler Unlimited. A supposition supported by images of prototypes of the vehicle caught testing on public roads.
The all-new Wrangler is scheduled to be officially unveiled later this year (likely around the time of the Los Angeles Auto Show in November,) with the pickup following it at the end of 2018.