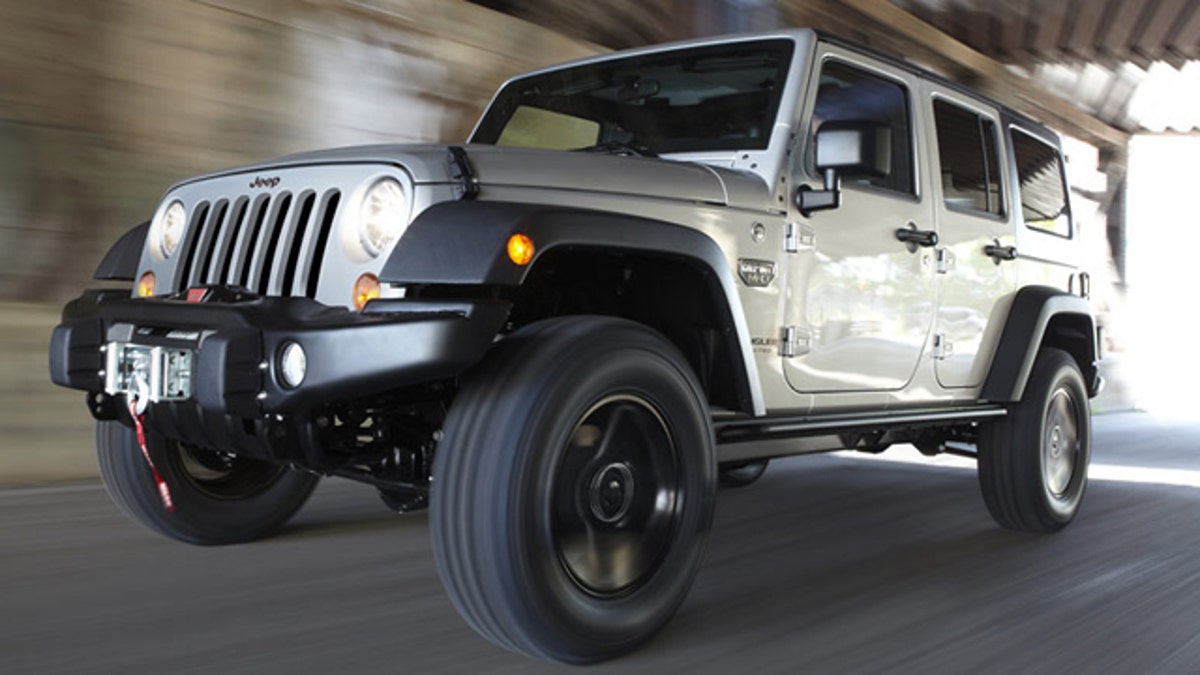 If you're the sort of person who's into off-roading and first-person shooters, you'd better sit down, because Jeep is about to blow your mind. This November, the 2012 Jeep Wrangler Call of Duty: Modern Warfare 3 special edition will roll into showrooms across the country.
Actually, if you've been paying attention, this isn't especially mind-blowing. After all, the 2011 Jeep Wrangler Call of Duty: Black Ops special edition hit dealerships just last year. But whereas the 2011 edition was deep black (echoing the "black ops" vehicles used in gameplay), the 2012 version comes in black or silver, which is a nice option. Buyers can choose either a two-door or four-door model.
The 2012
But of course, what's really special about this model is the Call of Duty paraphernalia. On the exterior, you'll find Call of Duty graphics on the
Chrysler hasn't yet published a list price for the 2012 edition, but last year's model clocked in at $30,625 for the two-door and $33,500 for the four-door model. If that's too rich for your blood, you can enjoy driving the virtual version when Call of Duty: Modern Warfare 3 hits the game shelves on November 8.
Jeep's partnership with the Call of Duty franchise seems like a productive match-up and a good fit for both brands. Maybe Saab should consider doing something similar with Bethesda in advance of the Skyrim launch on November 11. Heck, what could it hurt?