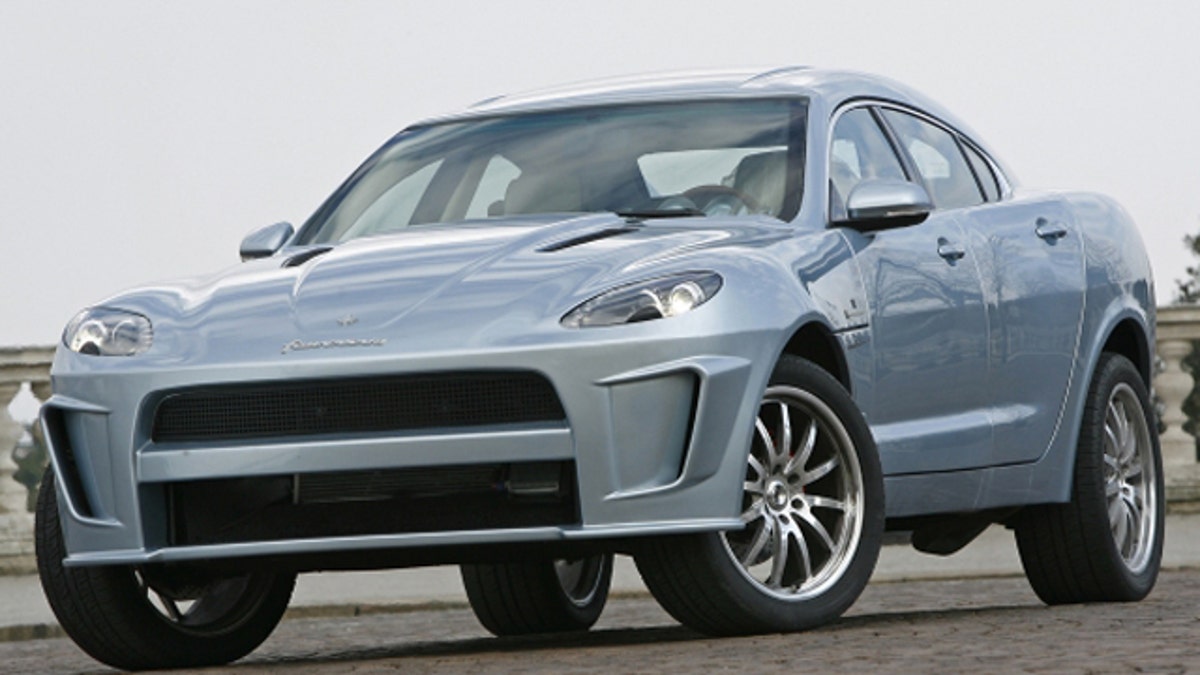 Ever wonder what would happen if a Dodge Charger mated with a Porsche Cayenne and pretty much every other car on the planet?
No? Well, now that you have that idea in your head, check out the RR99 from Italian boutique automaker Fornasari.
This off-road luxury sedan was reportedly created by attaching Jaguar doors, Lamborghini taillights, Aston Martin headlights, Lexus exhaust pipes and a V8 from General Motors to a custom-built space frame. And while it looks like a hatchback from the side, this five-passenger melting pot has a trunk.
With a claimed 601 horsepower on tap, it can accelerate from 0-60 mph in less than four seconds and hit 174 mph if you dare. (Not sure that we do.) For you hardcore off-roaders it does have short overhangs giving it steep approach and departure angles, almost 10-inches of wheel travel and – according to the Fornasari website – "a remarkable height from the ground."
The design of the interior is a bit more straightforward and has a decided 1990's supercar look trimmed in acres of leather, wood and aluminum.
Of course, the car is not available in the United States, but for approximately $215,000 you can pick one up for your summer house on Lake Como.
Need something closer to home? Perhaps you should check out our domestic Frankenstein, the Local Motors Rally Fighter.
The $60,000 high-performance off-roader has less luxurious aspirations than the Fornasari, but is also built on a tube frame chassis with a GM-sourced V8, uses the rear axle and suspension from a Ford F-150 Raptor and is dressed up with the taillights from a Honda Civic. Interestingly, the vehicle was designed through crowdsourcing, where aspiring designers submitted proposals online and the winner was chosen in a popular vote.
From the looks of the results, Fornasari might want to consider taking that route in the future.