iPhone 5 & iOS 6 for drivers: Real-time traffic, navigation, Yelp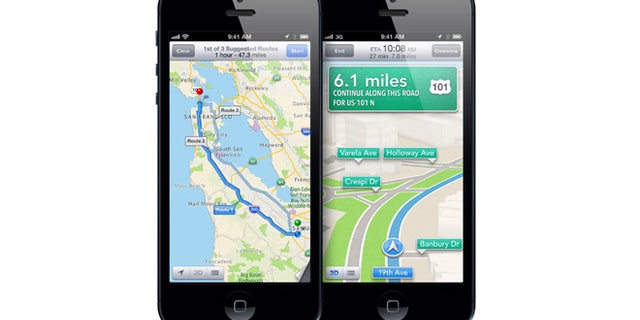 Unless you've been living under a digital mountain of rocks, you've heard the new iPhone 5 was announced today. Maybe you even watched a liveblog of the updates. But here, we bring you the juicy details of the iPhone 5 and the iOS 6 updates from a driver's perspective.

So how will the latest bounty from Apple's cornucopia affect your life on the road? In some possibly important ways, especially if you commute through heavy traffic, frequently go to new places, or just like hitting all of the hotspots in town with the aid of some voiced turn-by-turn navigation. You see, the iPhone 5 does all of this--or will, soon.

Howzat? Well, the iOS 6 update, which launches on September 19, includes Apple's own Apple Maps app (say that six times fast), which integrates Yelp for finding the best of local business. The update also includes turn-by-turn navigation voiced by Siri, with high-detail maps that render with surprising speed.
And finally, Apple Maps includes a real-time traffic service that takes crowd-sourced data from other iPhone users to generate real-time traffic and incident reports--complete with alternate routes to save time.
One potential downside for those with integrated iPhone hookups for current-generation iPhones, however, is the new form factor--it's taller, and has a new connector--means it won't fit in existing cradles. An adapter will be offered to bridge the gap to the older-style plug, however, for those with cable-type interfaces. But that adapter will cost you a startling $30. Ouch.
We'll have to withhold judgment on how effectively this will allow your iPhone 5 to replace, say, an aftermarket GPS or even the built-in functions of newer cars , but we have to admit, we're looking forward to giving the new phone a whirl on the road.