Injured NASCAR driver Tony Stewart cleared to return to racing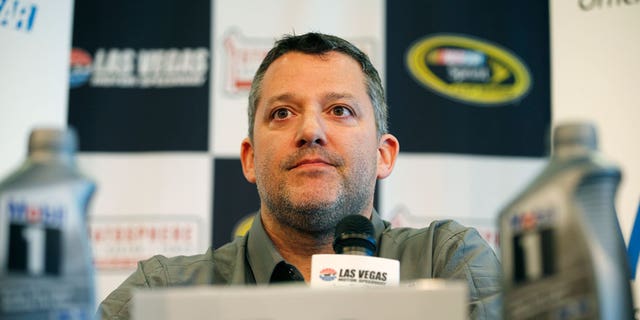 "Smoke" has been cleared to race.
Doctors have given Tony Stewart the OK to get back behind the wheel of a race car after injuring his spine in an off-road vehicle accident in January.
The two-time champ will kick off what's expected to be his last season as a NASCAR driver at Richmond International Raceway this weekend.
"As soon as the doctors said they were happy with my scans, I wasn't going to wait any longer to get back in my race car," Stewart said, announcing his return Thursday on Twitter. "I want to make the most of my last season in Sprint Cup, and I've been on the sidelines long enough."
After Sunday's race at Richmond, Stewart will participate in a Goodyear tire test at Indianapolis Motor Speedway. He plans qualify and start his car at Talladega Superspeedway in Alabama, but he will give his seat up after the race begins to Ty Dillon. Stewart says the style of racing at Talladega could lead to an accident that could hurt his comeback.
"We're taking a strategic approach to my return," Stewart said. "Richmond is a track where I feel very comfortable and because it's a short track, the speeds are substantially less. The Goodyear test in Indy is sort of a controlled environment, allowing me to get more acclimated with my car at higher speeds. We'll start the Talladega race to get the points, but understanding the style of racing and the higher potential of getting involved in an incident, we thought it was best to minimize the amount of time I'm in the car."
He plans to return to fulltime racing at Kansas the following week.
Stewart thanked fans for their support and said "the best medicine will come this weekend at Richmond when I finally get to go racing."
Stewart has attended nearly every race during his absence as a leader of Stewart-Haas Racing, the four-car team he is part owner of with Gene Haas. He's been on the spotter stand during most races.
Richmond will be Stewart's 591st career Sprint Cup start. He has three wins and 19 top-10s at the Virginia track, where he earned first career Cup victory in 1999 by leading 333 of 400 laps.
The Associated Press contributed to this report