IndyCar driver Robert Wickens says he was paralyzed in massive Pocono crash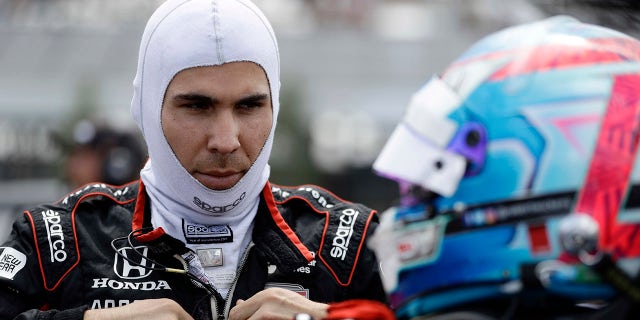 IndyCar rookie Robert Wickens has revealed that he is mostly paralyzed below the waist due to injuries he suffered in a dramatic crash at Pocono Raceway in August.
Wickens posted a video of his rehabilitation on Twitter showing him transferring from a table to a wheelchair, which required him to pick up his legs with his hands.
"Did my first slide transfer as a paraplegic today. My upper body is getting stronger every day. I've only been posting videos of the small movement in my legs, but the reality is I am far away from walking on my own," Wickens wrote Thursday.
"I've never worked harder for anything in my life. More to come!!"
Wickens' car came into contact with Ryan Hunter-Reay's on the seventh lap of the 500-mile race and got thrown into the catch fencing, which caused it to go into a flat spin as it slid across the track and crashed into the inside wall. He was diagnosed with a long list of injuries that included spinal cord damage and fractures in his neck, legs and hands.
The 29-year-old Canadian, who is scheduled to marry Karli Woods next year, has posted several upbeat messages throughout his rehabilitation and has previously said he'll be dancing in no time.
The Associated Press contributed to this report