Hyundai Santa Cruz is a pickup for people who don't like pickups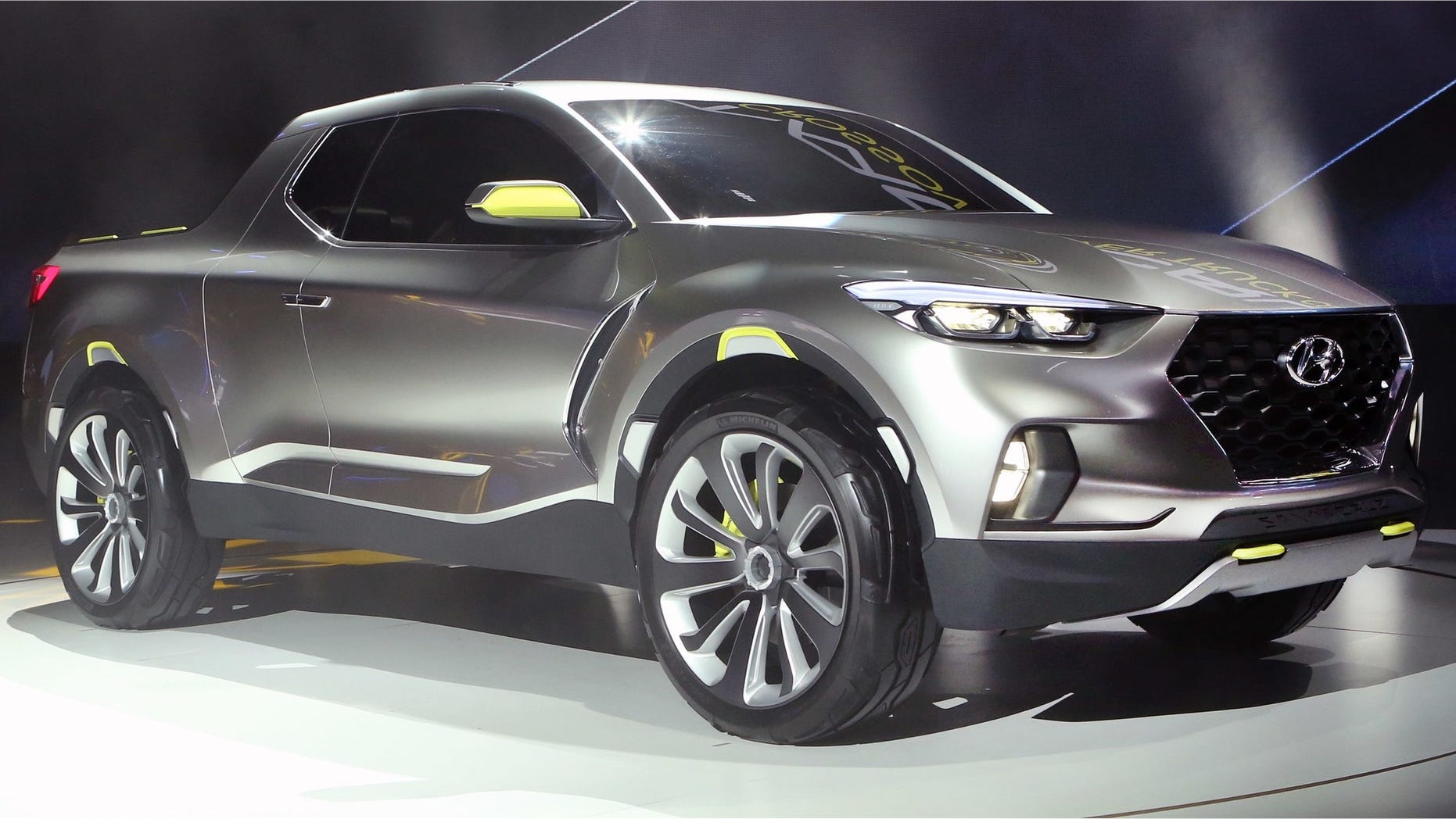 Fear not, 21st century urban cowboys, because Hyundai has your back.
The Korean automaker has taken its first stab at building that most American of vehicles: the pickup.
Not a pickup truck, however, but what it calls a "pickup crossover." The Santa Cruz concept is built on a car-style unibody chassis instead of the body on frame construction used for conventional trucks like the Toyota Tacoma.
The Santa Cruz features rear-hinged rear doors to access the back seat, and Hyundai says it's the perfect size for city folk who like to get dirty now and then, but don't have to haul all that much stuff. But on those occasions that they do, the rear section of the bed slides out like a drawer to expand its cargo carrying capability.
Power comes from a 2.0-liter turbocharged diesel with 190 hp and 300 lb-ft of torque that Hyundai says should be good for a fuel economy rating in the high 30s. The Santa Cruz uses all-wheel-drive rather than a more robust 4x4 system.
There's no word on when or if Hyundai will actually build something like this, but if enough people like it and speak up for what Hyundai calls the "unspoken needs" of the Urban Adventurer, it could start truckin' soon.