Honda Super Cub, the best-selling vehicle of all time, returns to USA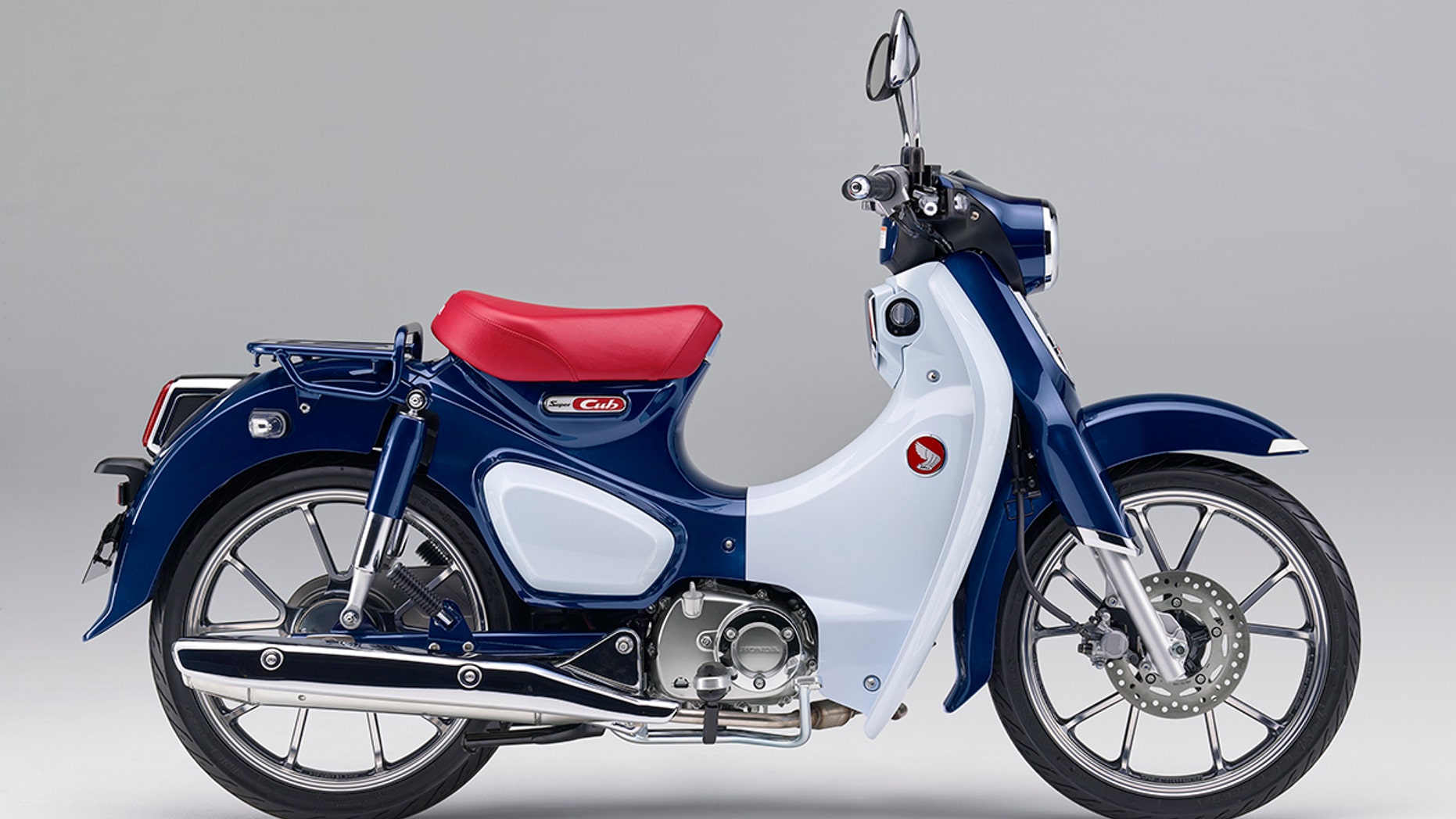 The best-selling motorized vehicle of all time will soon be sold in the United Sates.
Honda has announced the return of the Super Cub motorcycle to the American market, where it was last offered as the Passport in 1983.
Over 100 million Super Cubs have been sold worldwide since it was introduced in 1958. It was advertised in the 1960s with the slogan "You Meet the Nicest People on a Honda," which became one of the most famous from the Mad Men-era.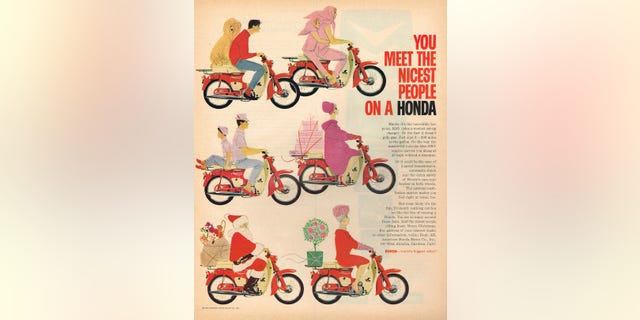 The latest version is a 125cc model with a four-speed transmission, automatic clutch and modern anti-lock brakes. It still features the Super Cub's signature step-through design and comes standard as a single-seater with a storage rack over the rear fender, but can be outfitted for two passengers instead.
ARE YOU FOLLOWING FOX NEWS AUTOS ON FACEBOOK YET?
Honda says it will be priced at $3,599 when it goes on sale in January, and will initially only be available in a red, white and blue color scheme. Honda currently builds the Super Cub at 15 locations around the world.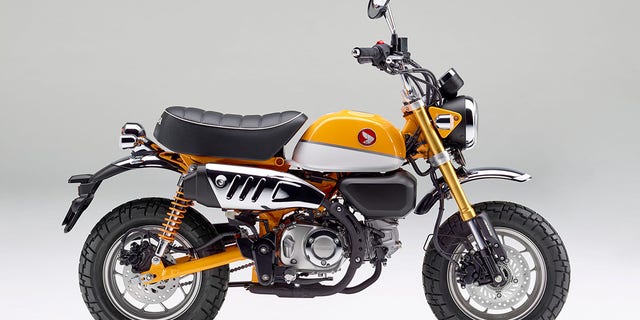 Along with the Super Cub, Honda is also bringing back a new version of another classic called the Monkey. Based on the popular Grom mini-motorcycle, the Monkey is another 125 cc that features 1970s-inspired styling, with chrome bumpers, exhaust shield and a retro Honda logo.
The Monkey will be available in Banana Yellow or red and is scheduled to hit dealers this fall, starting at $3,999, with ABS a $200 option.