Hennessey Chevrolet Silverado-based Goliath 6x6 is a giant truck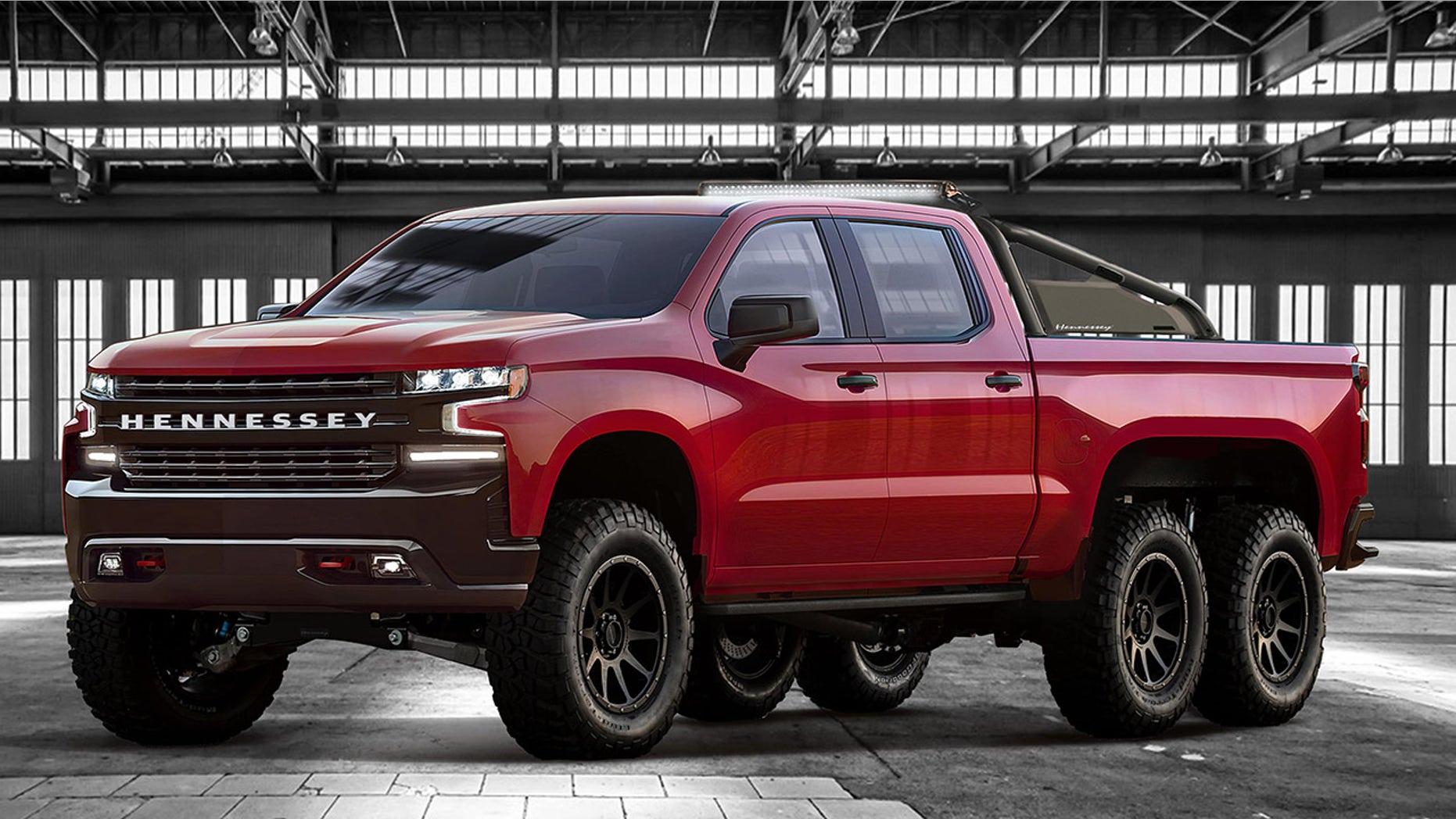 If you're a Chevy truck fan and looking for some new wheels, Hennessey Performance has six of them for you.
The Texas-based tuning and custom car company is now taking orders for its new Goliath 6x6 pickup, a Bowtie take on Hennessey's Ford F-150 VelociRaptor 6x6.
Based on the upcoming, off-road 2019 Silverado Z71 Trail Boss, the Goliath gets a reengineered rear end with twin solid axles, an 8-inch suspension lift and a supercharged 6.2-liter V8 with 705 hp and 675 lb-ft of torque.
(An 808 hp upgrade is available in case you're worried about possibly having the same truck as your neighbor.)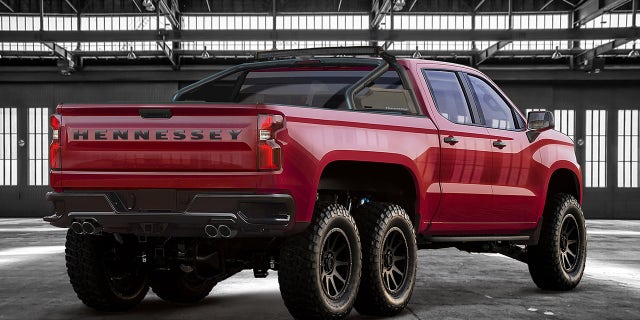 Hennessey is only building 24 of the Philistine-named machines, and at a starting price of $375,000 that's probably plenty.