Harry and Meghan's blue Jaguar is a $500,000 green machine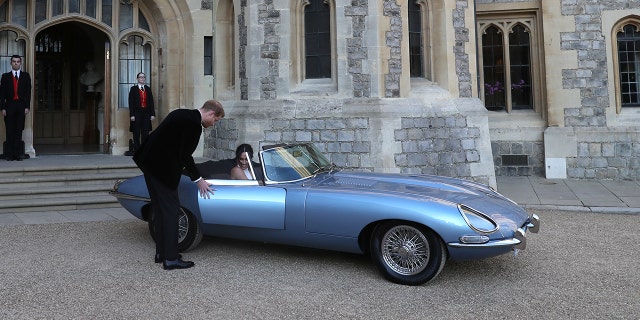 NEWYou can now listen to Fox News articles!
Prince Harry used an old, new, borrowed, blue and very green car to drive his new bride, Meghan Markle to their wedding reception.
The sleek convertible that the Duke and Duchess of Sussex made their grand getaway in was a Jaguar E-Type Concept Zero, which is a modern, electrified version of the 1968 classic built by the automaker.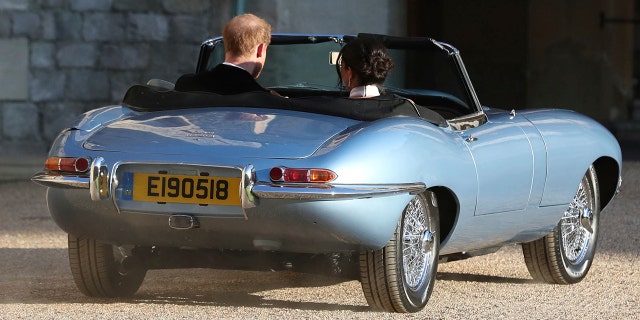 The Sun reports that they rented the left-hand-drive car for the event, but Jaguar will be happy to build and sell you one just like it for around $500,000.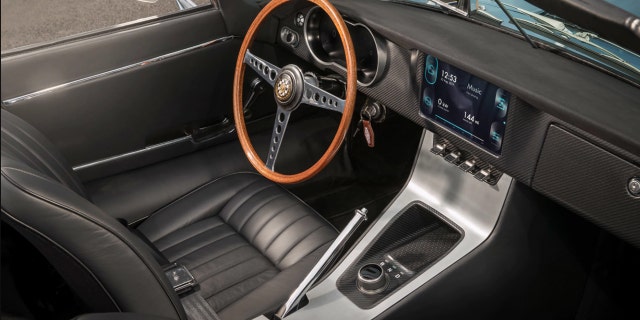 It's powered by a 300 hp electric motor under its legendarily long hood, and is quicker than the six-cylinder original. Jaguar says it can hit a top speed of 150 mph and go 170 miles between charges.
It won't be the only battery-powered car in Jaguar's lineup for long. The company is launching the $70,000 I-Pace electric SUV later this year.
SECRETS OF THE I-PACE: