Good luck finding Ireland's rare Shamrock car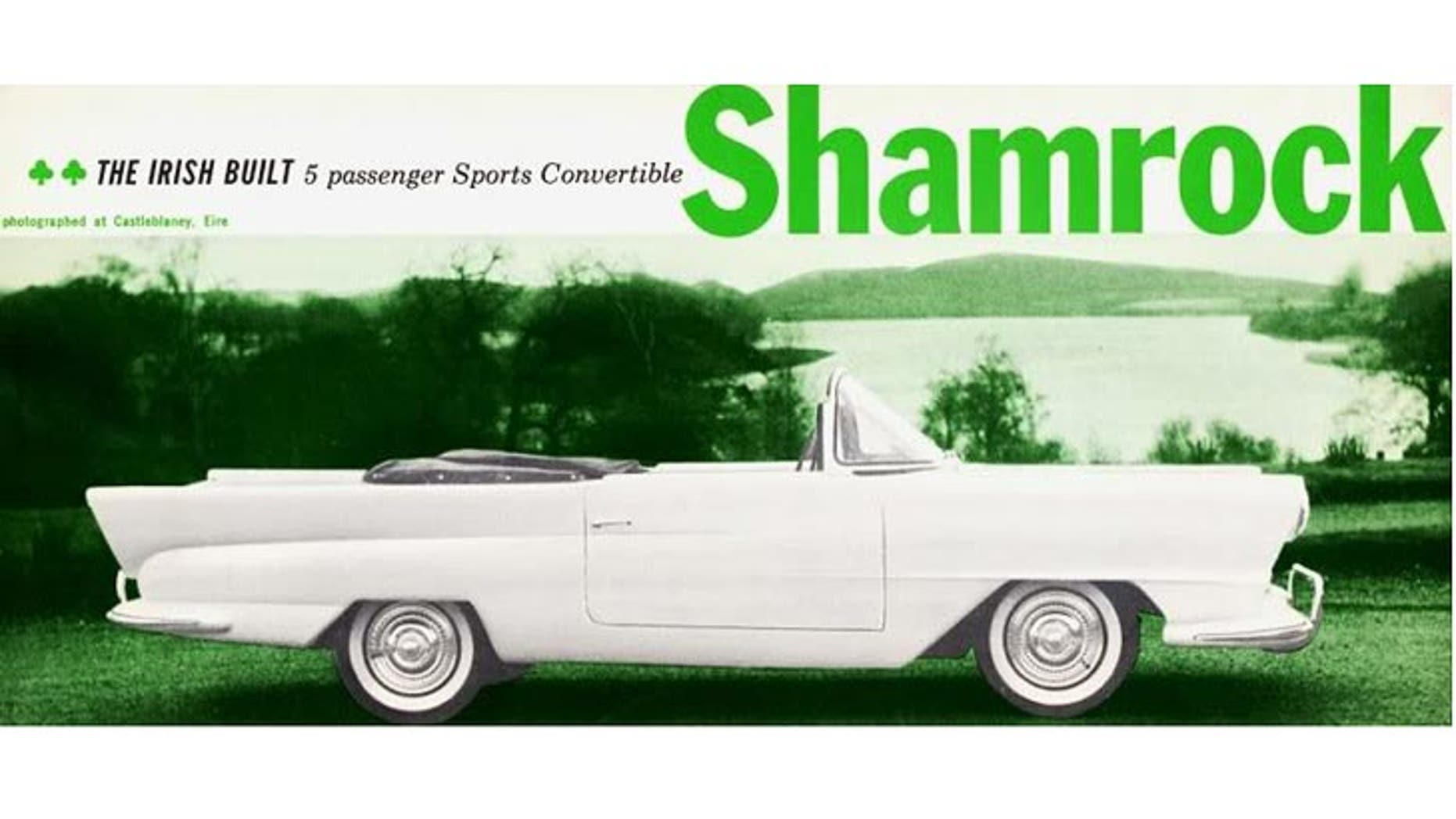 There once was a car from Castleblaney, and, believe it or not, it was called the Shamrock. That's not the start of a bad imerick. It's true.
The car was the brainchild American investors who planned to build them on the Emerald Isle and export thousands of them to the United States. Sound familiar?
But instead of the stainless steel time machine that was the DeLorean, the 1959-era Shamrock was a fiberglass-bodied, two-door, five-passenger convertible with big American tailfin style wrapped around the engine and chassis of a wee Austin A55, which was a leprechaun of a car, at best.
The result was an ungainly, overweight, underpowered creation that was born unlucky. The company ran out of green before the $2495 machine could go into full production.
According to Hagerty, just eight are know to have been built, but legend has it as many as 60 made it off the line before it was shut down. Either way, count yourself lucky if you ever see one, they're as rare as a four-leaf clover.