GM President Mark Reuss spotted cruising in secret mid-engine 'Corvette'
San Diego realtor and YouTube vlogger George Kenner had just finished enjoying a Jack in the Box hamburger while recording a sarcastic rant about how the Alexandria Ocasio-Cortez-sponsored Green New Deal might affect the cows behind the treat, when he spotted something else that looked like it was generating plenty of emissions.
He was cruising down a highway in Yuma, Ariz. on March 5 as he came across a fleet of sports cars with camouflage coverings, quad exhaust pipes and manufacturer plates that were accompanied by a Chevrolet Corvette.
The low-slung cars were the same type that have been previously pegged as prototypes for the not yet officially acknowledged mid-engine supercar General Motors is rumored to be working as either a successor to or stablemate to the front-engine Corvette.
Kenner has a home in Yuma, where GM has a testing facility, and he said he often sees development vehicles riding around on the public roads nearby.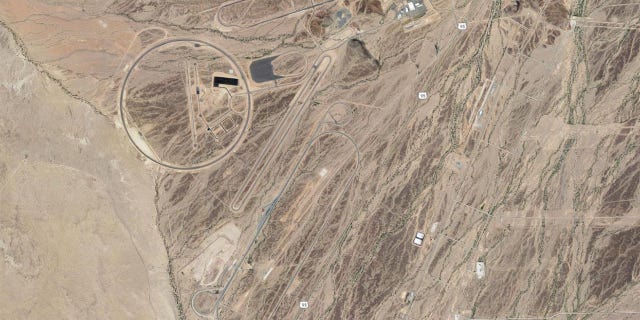 The short-hood coupes clearly had their engines mounted behind the cabins and brake lights shaped like those on the current Corvette, although no brand badging was evident. Kenner said the interiors had covers hiding the designs of their center consoles, but there was something else inside one of them that was very revealing.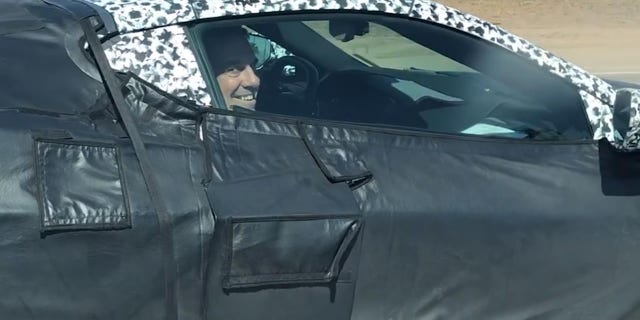 Sitting in the passenger seat of one of the vehicles beaming at Kenner's camera was a man who looked suspiciously like General Motors President Mark Reuss. In fact, a GM spokesman has confirmed to Fox News Autos that it was him.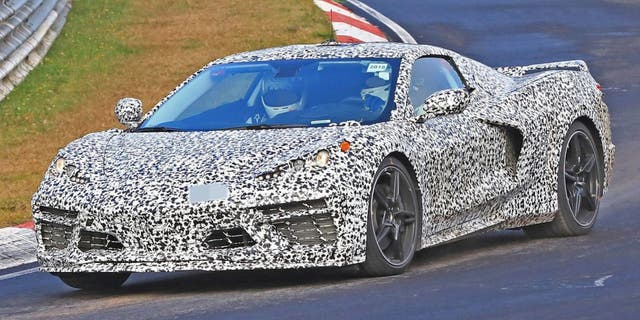 Prior to his current position, Reuss was GM's vice president of global product development and he is also one of the automaker's certified test drivers, so he still gets his hands dirty with the company's products. Last September he tweeted a photo from near Germany's Nurburgring racetrack as similar cars were being tested there, and the spokesman said he was out testing electric vehicles in Michigan on Thursday.
What he didn't say is if one of them is the car from Yuma. Car and Driver reported last year that a 1,000 hp all-wheel-drive version is in the works that will use an electric motor to power the front wheels, potentially allowing it to be driven on battery power alone for short distances at moderate speeds. One of those GM trademarks is for the name E-Ray (electric Corvette Stingray, get it?) which meshes with the report and might make the Green New Deal sponsors at least a little pleased.
As for when we'll know for sure, the next major auto show is in New York in April, and based on Reuss' smile, the cars must be running pretty well.