GM May Buy Back Chevrolet Volts, Redesign Battery Pack Due to Fires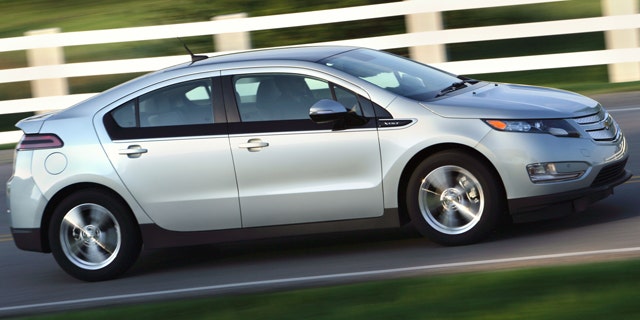 The car of the future may have to take a step back.
General Motors CEO Dan Akerson says that if any Chevrolet Volt owner is concerned their car will catch fire the company will buy it from them, according to the Associated Press. Akerson insists that the car is safe, but told the outlet that he wants to keep customers happy.
The news comes on the same day that Consumer Reports released a survey that found Volt owners to be the most satisfied of all, with 93 percent responding that they would buy the car again.
Read: Survey Finds Chevrolet Volt Owners Most Satisfied
Safety concerns about the Volt were raised after the damaged lithium-ion battery packs of three cars caught fire following testing carried out by the National Highway Traffic Safety Administration. No fires have yet been reported as a result of any real-world accidents.
Akerson added that GM is willing to redesign the battery pack if an ongoing investigation into the matter finds any flaws, telling Reuters "we want to assure the safety of our customers, of our buyers, and so we're just going to take a time out, if you will, in terms of redesigning the battery possibly."
Watch the FoxNews.com Special: Building the Chevy Volt
Along with the buy back program, Chevrolet has offered to give any concerned Volt owner a GM loaner car of their choice until the matter has been resolved.
Chevrolet has sold approximately 6,142 of the plug-in hybrids since it went on sale last December. GM had planned to deliver 10,000 by the end of 2011, and 60,000 worldwide in 2012, but the European introduction of the car will now be delayed while the automaker deals with the battery issue.
Click here for more from FoxNews.com Autos