GM Announces Fix for Chevrolet Volt Fire Risk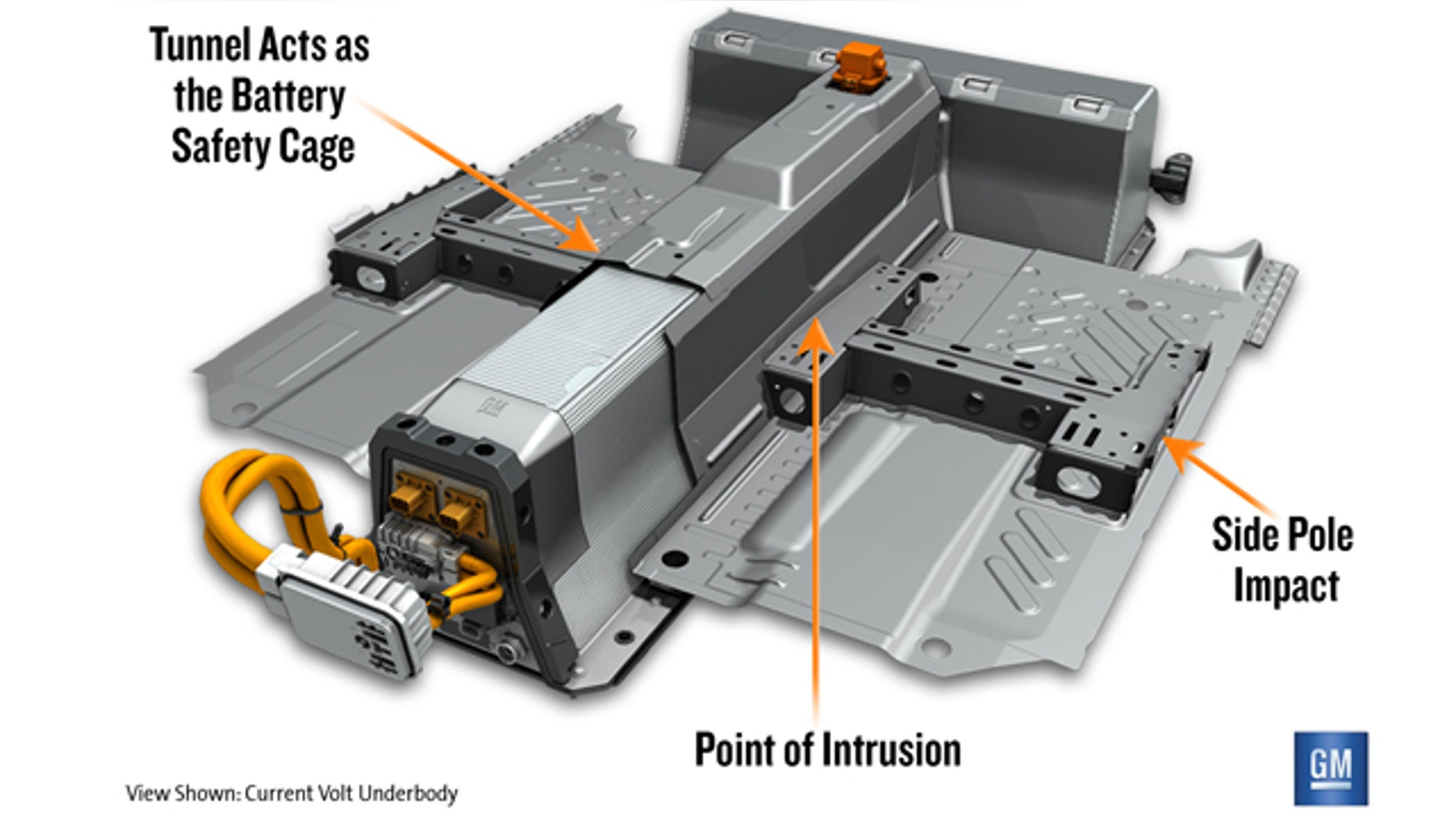 Chevrolet has announced a fix for the plug-in hybrid Volt to address concerns that it could catch fire in the wake of a serious accident.
The issue was discovered last year after a Volt that had been put through a National Highway Traffic Safety Administration crash testing procedure caught fire three weeks later as it was sitting in a parking lot outside of the testing facility. Subsequent tests determined that the problem was caused by the protective casing around the car's lithium-ion battery pack being punctured during a side impact collision, allowing coolant for the battery cells to leak onto a circuit board located on top of the unit and cause a short.
Watch: Building the Chevy Volt
To prevent this from happening in the future, GM Global Product Chief Mary Barra says that the automaker has redesigned the vehicle safety structure that the pack is housed in to more evenly distribute impact forces during a collision, and is also adding a sensor to the coolant system reservoir to monitor the level of the fluid.
The changes will be made when Volt production resumes this month after the holiday break at the Hamtramck, Michigan factory where it is produced. Existing vehicles will not be recalled, but in February General Motors will initiate what it is calling a voluntary customer satisfaction program and instruct all current Volt owners to have their cars updated with the new safety features at their local dealership.
On a conference call with reporters, GM North America President Mark Reuss said that there have been no real world fires of this type in any of the nearly 8,000 Volts that have been sold to date. Reuss added that only 250 owners have taken GM up on its offer to buy back their Volt or loan them another car of their choice during the investigation.
The only other plug-in hybrid on sale in the United States, the Fisker Karma, recently recalled all of its cars due to a similar fire risk posed by defective hose clamps for the liquid cooling system for its battery pack that could potentially lead to leaks. The California-based automaker reports that all 239 of the affected cars have since been repaired and no fires have occurred either in testing or on the road.