Get more power out of your EcoBoost engine with Ford's handheld programmer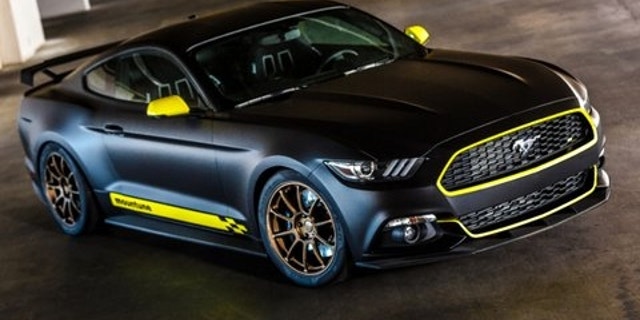 People have tuned cars for better performance for as long as anyone can remember, but in the age of electronic fuel injection, software upgrades have become as important as camshafts and cylinder heads.
Scores of aftermarket companies offer ways to alter a car's stock programming for more power, but these often void the factory warranty. So what happens when the factory itself gets in on the action?
Ford Racing will offer handheld programmers for the turbocharged EcoBoost engines in the Focus ST, Fiesta ST and, eventually, the Mustang.
The ProCal handset for the Focus ST's 2.0-liter four-cylinder and Fiesta ST's 1.6-liter four-cylinder engines is available at FordRacing.com for $595, and plugs into the diagnostic port in the driver's side footwell.
This allows owners to alter several vehicle parameters, including throttle response, the turbocharger's wastegate, fuel curves, and spark tuning.
Related: Ford Performance confirms Focus RS as part of 12-model blitz
That allows for a more aggressive driving experience and, of course, more power. Ford says owners can pull an extra 90 pound-feet of torque from a Focus ST's motor.
The real advantage over aftermarket tuning, though, is that none of this voids the warranty. That makes it less financially risky for owners to start fiddling with a car straight off the dealer lot.
Ford also plans to launch a similar device for the 2.3-liter EcoBoost engine in the Mustang. The Blue Oval is trying to cultivate interest in the new downsized power plant from enthusiasts, who tend to gravitate toward the traditional 5.0-liter V8.
After all, if downsized turbocharged engines are the future, why not try to make them fast?
----------