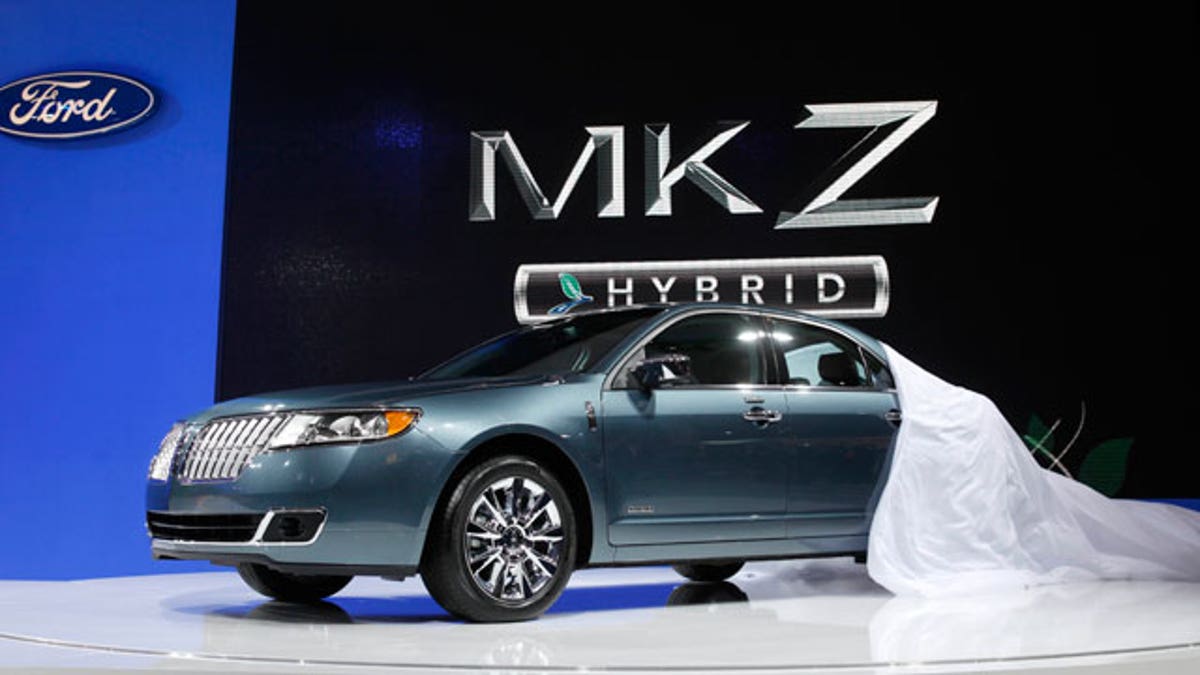 DEARBORN, Mich. -- Ford Motor Co. is spending $1 billion in its effort to develop a new generation of vehicles for its struggling Lincoln brand, The Wall Street Journal reported Monday, citing dealers who were briefed by the company.
Ford is working on seven all-new or significantly upgraded vehicles that Lincoln will roll out over the next four years. It hopes to reposition Lincoln as a cross between the on-road performance of BMW AG and the interior comfort and refinement of Toyota Motor Corp.'s Lexus brand.
The automaker sees the effort as the "last chance" for Lincoln to re-establish itself as a leading competitor in the luxury car segment, said Mark Fields, Ford's president of the Americas, during a presentation two weeks ago, according to three dealers who attended the invitation-only event.
Lincoln spokesman Timothy Elliott said the automaker offered a "clear explanation" of its plans for Lincoln at the meeting with top dealers in Dearborn, Mich., but he declined to comment further. "We are fully committed to making Lincoln a world class luxury brand with compelling vehicles and an exceptional consumer experience to match," he said.
Lincoln was once one of the top-selling luxury brands in the US, but its sales have dwindled during the past decade as Ford stocked the brand mainly with upgraded versions of the same models it sells as Fords. In 2010, Lincoln sold 85,828 cars and light trucks -- fewer than rival luxury marques Lexus, BMW, Mercedes-Benz, Cadillac, Acura, Audi and Infiniti.
At the meeting, Ford executives said they expect Lincoln sales to fall to 78,000 vehicles this year, and then climb to 162,000 in 2015, with the seven new models providing a lift, said the dealers who were briefed.
Standalone Lincoln dealers are likely to see their sales rise 300 percent by 2015, while those operating dual Ford-Lincoln showrooms should see Lincoln sales jump 400 percent, the dealers recalled Ford officials saying.
Dealers, especially those in the automaker's 120 biggest metropolitan markets, must commit to upgrading their facilities and fulfilling new demands within the next two months, the dealers said.
Those standards include creating an exclusive Lincoln shopping area with a separate showroom and sales representatives.