Ford unveils F-150 pickup designed for Royals...fans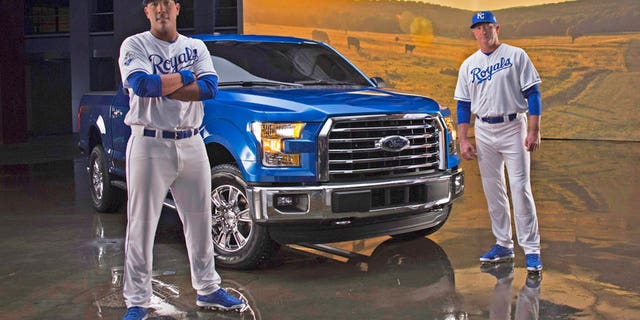 Ford is rooting for the home team, because it is the home team.
The automaker has unveiled an MVP edition F-150 pickup in honor of the Kansas City Royals 2015 World Series Championship.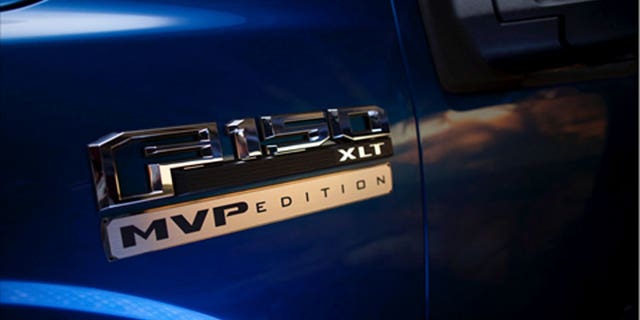 The trucks are built at the company's Kansas City Assembly Plant, which led a fan to suggest the idea to Ford in a letter. Back in 1985, the first time that the Royals won the series, Ford released a Ranger MVP that was pitched by Bret Saberhagen. He's back to promote the new truck, along with current Royals star Salvador Pérez.
The new truck is based on the F-150 XLT Crew Cab and comes equipped with chrome bumpers and grille, stainless steel rocker panel trim, a spray-in bedliner, and MVP Edition fender badges. The 4x4s will be offered with a choice of 2.7-liter turbo V6, 3.5-liter turbo V6, and 5.0-liter V8 engines, and blue or white paint.
They're only available at Kansas City-area dealers, and just 300 will be made. Prices start in the mid-$40,000 range.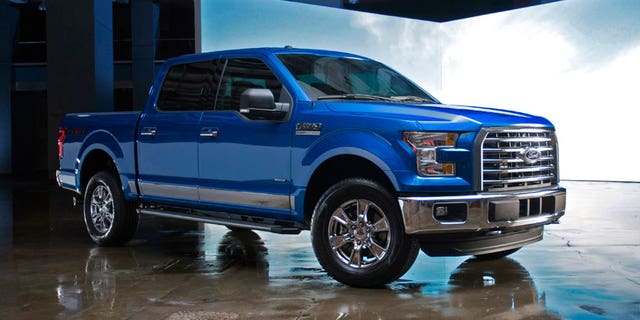 ----------
Also: Denver Broncos Ford Bronco is the ultimate fan-mobile