Ford patents revolutionary rotating round car-ousel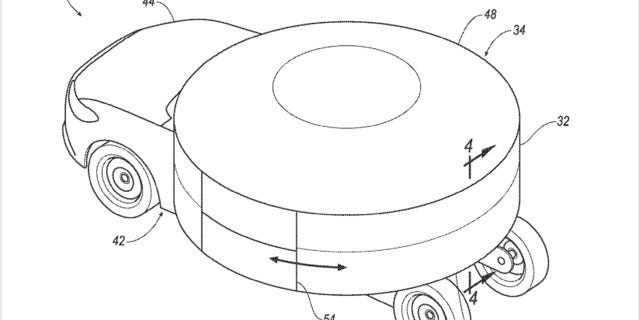 Ford has designed a revolutionary new car with a body that goes around and around.
The bizarre layout is depicted in a patent application that was filed on April 12 for a vehicle with a cylindrical passenger compartment and center-facing seats that are positioned around a round table, King Arthur's Court-style.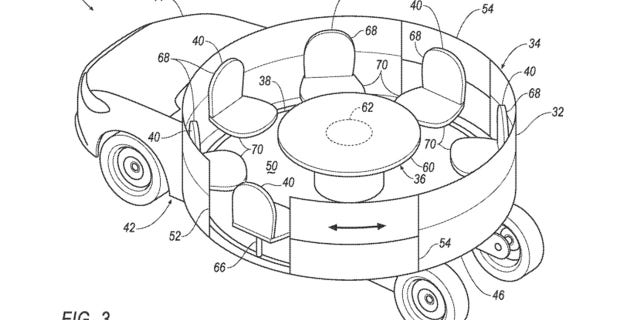 The entire compartment can be rotated, or the seats repositioned on the circular track they're mounted to. The document also describes various entry systems where one or more of the wall sections either slides or swings open, and a roof that can be retracted in a number of ways.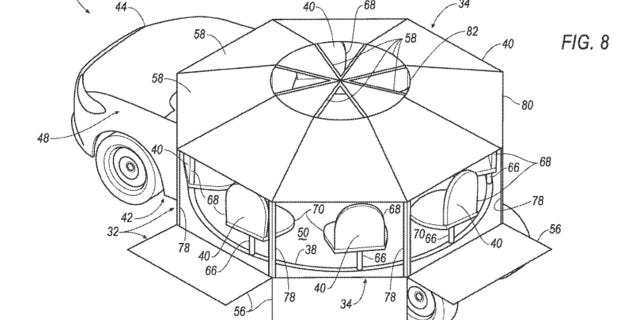 The illustrations are intentionally basic and unrealistic to obscure what an actual production model might look like, but the text says that the concept could be applied to either an autonomous or conventional vehicle.
Like many companies, automakers often file patent applications for wild ideas that they have little or no intention of bringing to fruition anytime soon, but this one includes one section that indicates Ford may be taking this car-ousel seriously.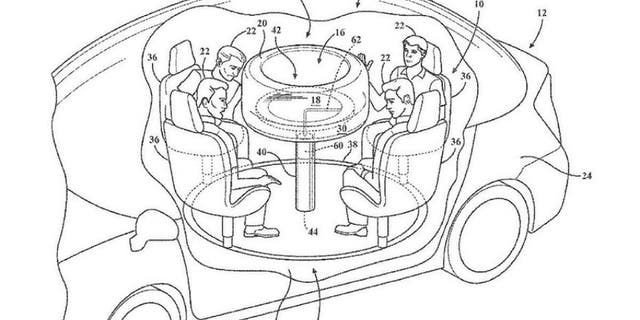 It mentions an airbag built into the table to protect the occupants in the event of an accident. That's not surprising on its own, but is a feature that Ford included in a patent it applied for last year for a similar vehicle with a table that rises out of the floor and four captain's chair-style seats that can be rotated to face it.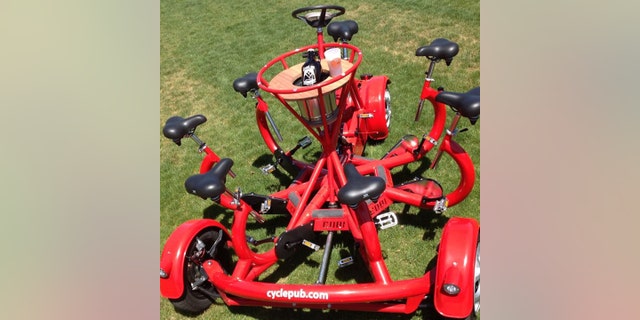 There's no telling what direction Ford is heading with all of this, but it does plan to launch a purpose-built fully-autonomous in 2021, so we'll find out then if it looks like a motorized Cycle Pub party bike.