Ford Falcon Ute production ends in Australia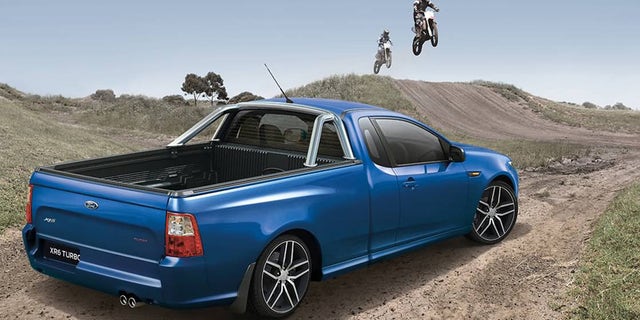 Ford has built its last ute.
What is a ute? It's Australia's answer to the Ford Ranchero and Chevy El Camino -- a "pickup car" that's remained a popular type of vehicle Down Under decades after going extinct in the United States.
Ford's is based on its rear-wheel-drive Falcon sedan – another classic that's lived on and evolved all these years on the insular continent. At least it was until July 29th, when the last one rolled off the line at Ford's Broadmeadows plant outside Melbourne.
Ford is scheduled to end all automobile manufacturing in Australia by September, as it can't continue to make a business case for the few, low volume, locally-tailored vehicles produced there.
The last Falcon Ute was an XR6 model powered by a 4.0-liter inline six-cylinder engine that's also on its way into the history books. Ford will keep the car in its fleet to be displayed at events and in museums, according to CarsGuide.
Ford is hoping that its Thailand-made Ranger midsize pickup will satisfy ute fans and keep them in the fray. For those who will accept nothing but the real thing, General Motors' Australian division, Holden, sells a Ute built on the same platform as the Chevrolet SS sold in the United States. But if they want one, they'll have to act fast.
GM is also planning to end production in Australia, in 2017.