Ford chairman tells Trump Lincoln SUV production to remain at Kentucky plant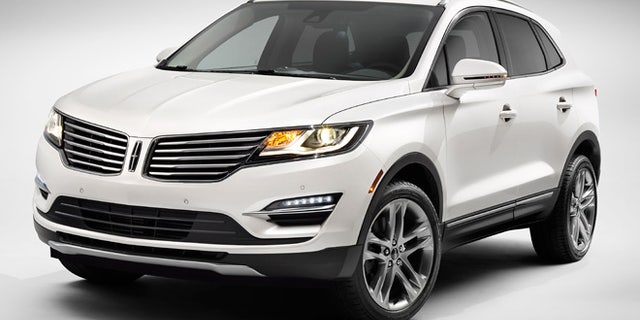 The Ford Motor Company said late Thursday that it would continue producing its Lincoln MKC SUV at a plant in Kentucky after President-elect Donald Trump incorrectly implied in a tweet that the plant had been close to moving to Mexico.
Trump said that Ford Executive Chairman Bill Ford had called him with the news "that he will be keeping the Lincoln plant in Kentucky - no Mexico."
In a second tweet, Trump said that he had "worked hard with Bill Ford to keep the Lincoln plant in Kentucky. I owed it to the great state of Kentucky for their confidence in me!"
Ford had planned to move the Lincoln MKC out of an assembly factory in Louisville so it could make more Ford Escapes there. Despite the implication of Trump's tweet, Reuters reported that Ford cannot close any U.S. plant until 2019 at the earliest under the terms of its collective bargaining agreement with the United Automobile Workers union (UAW).
FOX NEWS AUTOS DRIVES THE LINCOLN MKC
In a statement, Ford said the company "confirmed with the President-elect" that it would continue producing Lincoln MKCs at the Louisville plant and added that it was "encouraged that President-elect Trump and the new Congress will pursue policies that will improve U.S. competitiveness and make it possible to keep production of this vehicle here in the United States."
Trump has been feuding with Ford over plans to move small-car production from suburban Detroit to Mexico. On the campaign trail, the real estate mogul promised that he would he would not let the company open a new plant in Mexico and would levy 35 percent tariffs on any Ford vehicles made there.
In response, Bill Ford called Trump's plan "infuriating" and "frustrating."
The Associated Press contributed to this report.