Ford Begins Taking Orders for $40G Electric Car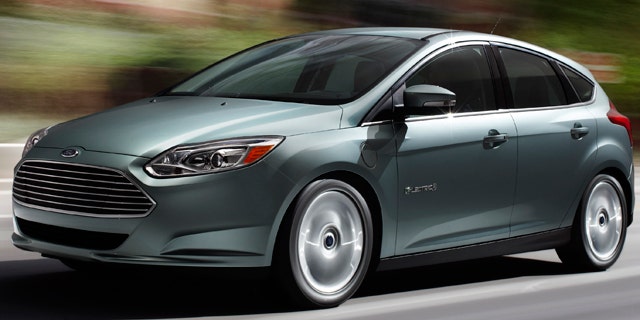 Ford has opened the order books on its first-ever electric car, and now we know how far you'll have to open your wallet to buy one.
The Focus Electric is priced at $39,995, exactly the same as the Chevrolet Volt plug-in hybrid and $3,945 more than its closest direct competitor, the Nissan Leaf. All three cars are eligible for a $7,500 federal tax credit and various state incentives available toward the purchase of electric cars.
While the range of the Focus has yet to be revealed, Ford has previously said that it would be competitive with the all-electric Leaf, which has an EPA rating of 73 miles per charge. The 23 kWh battery pack in the focus takes up to 20 hours to recharge with a 120-volt outlet, but less than four when plugged into a 240-volt fast charger, twice as fast as the Leaf.
The Focus Electric is based on the standard five-door version of the Focus, which has a starting price of $19,095. Aside from a large intrusion in the cargo area to accommodate the battery, it offers the same sized accommodations as the standard car.
Ford is not requiring a deposit to reserve one, but orders are only being taken by dealers in California, New York and New Jersey, for now. At the unveiling of the car in January, Ford said that it would be available in 19 launch markets by the end of 2011, but that target been pushed to next year.
No word yet on exactly when deliveries of the car will begin.
Click here for more from FoxNews.com Autos