Fisker's Sexy $100G Plug-In Hybrid Station Wagon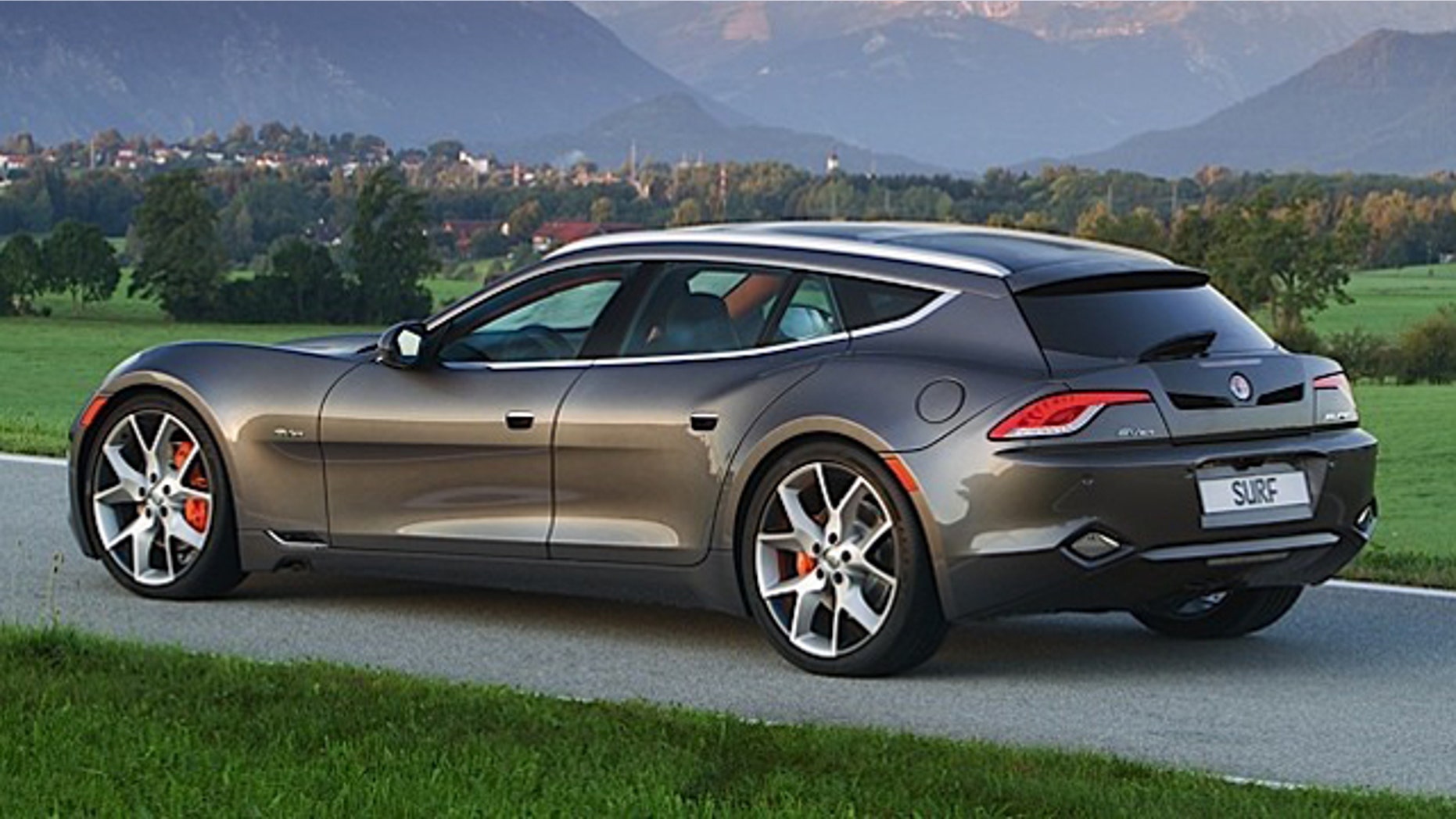 Fisker Automotive, maker of the sleek $95,500 Karma plug-in hybrid sports sedan, has announced plans for its follow up, and it's a station wagon.
The Surf is essentially a squareback version of the Karma, adding utility to the low-slung four-passenger vehicle and extra headroom in the back. It joins an expanding segement of high-priced five-door luxury cars that includes the Porsche Panamera and Aston Martin Rapide, but doesn't try to disguise its family friendly intentions under a sloping hatchback. Unlike other automakers, Fisker even uses the term "station wagon" to describe it, clearly not shying away from any stigma that might have.
Underneath, the Surf uses the same running gear as the electrically-driven Karma, which uses a small four-cylinder engine to act as a range-extending generator after the vehicle's lithium-ion battery pack is drained. According to Fisker, it can travel up to 50 miles on battery power alone and an additional 250 per tank of gasoline.
Performance of the Karma is close to that of traditional sports sedans that it competes against. The maximum output of its drivetrain is 403 hp, and it can accelerate from zero to 60 mph in less than six seconds.
The Karma is built at a facility in Finland working under contract for the California based company and the Surf will join it for the 2013 model year. A smaller, less expensive plug-in hybrid model line, known as Nina, is set to begin production at a former General Motors plant in Wilmington, Delaware in late 2012.
Deliveries of the Karma began this summer, the first going to the automaker's non-executive Chairman of the Board, Ray Lane. Leonardo DiCaprio and Vice President Al Gore are also said to be on the waiting list for cars.