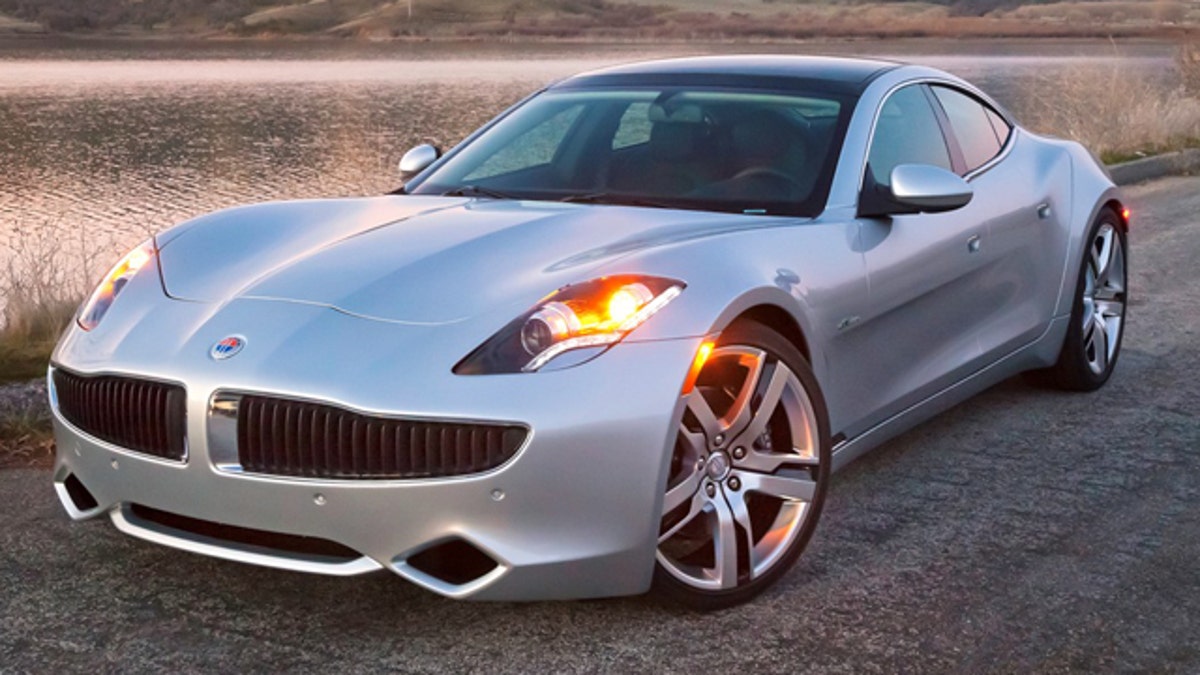 Hybrid-electric battery supplier A123 Systems says it has identified a possible safety problem with the cooling system on batteries it made for Fisker Automotive Inc.'s first production car.
A fix has been developed and "corrective action is under way," the notice said in a notice to customers and investors.
Hose clamps on some of the batteries made by A123 were not aligned properly, and could lead to a leak of coolant fluid, which could lead to an electrical short circuit, A123 CEO David Vieau said in the notice.
Read: (Very) Quick Spin - 2012 Fisker Karma
The Massachusetts-based battery maker for electric and hybrid vehicles said there were fewer than 50 Fisker cars in customer hands affected by the possible glitch.
"We expect this situation to have minimal financial impact on A123, and our relationship with Fisker remains strong," said Vieau.
Fisker's first production model, the Karma, was often delayed, but is now in production, aided by $529 million in loans from the U.S. Department of Energy.
FoxNews.com Exclusive: Henrik Fisker on Fisker
A123 received a $249 million grant from the Energy Department to fund battery production in Michigan, plus another $125 million from the state of Michigan.
In November, A123 cut about 225 full-time workers on temporary contracts at its plant in the Detroit suburb of Livonia, Mich., due to reduced orders from major customer Fisker.
Fisker has said it will sell between 10,000 and 12,000 of its Karma model plug-in hybrid vehicles in 2012, down from previous estimates of 15,000 sold. The Karma is to cost about $100,000.
A123 has said its estimates of expected Karma sales are lower, around 5,000 to 7,000 in 2012, based on outside forecasting firms.
A123 also won the contract to supply General Motors Co. with batteries for its all-electric version of the Chevrolet Spark minicar to be introduced in 2013.