Fisker EMotion electric sports sedan debuts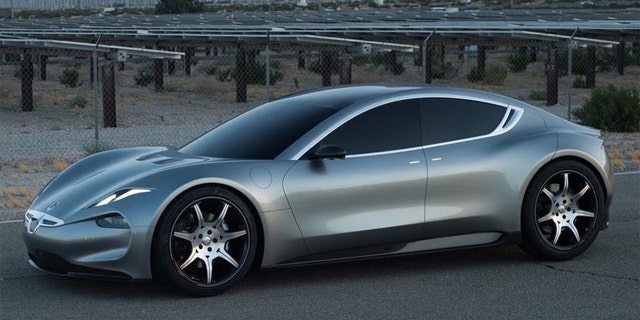 NEWYou can now listen to Fox News articles!
And in this corner, the next Tesla-fighter.
Automobile designer and car company impresario Henrik Fisker tweeted a photo of the production version of his upcoming Fisker EMotion autonomous electric sedan over the weekend, proclaiming it to be the world's most advanced EV.
According to Fisker, the EMotion features a battery pack designed with graphene technology that provides over 400 miles of range and can recharge with 100 miles worth of electricity in just 9 minutes using Fisker's proprietary UltraCharger system.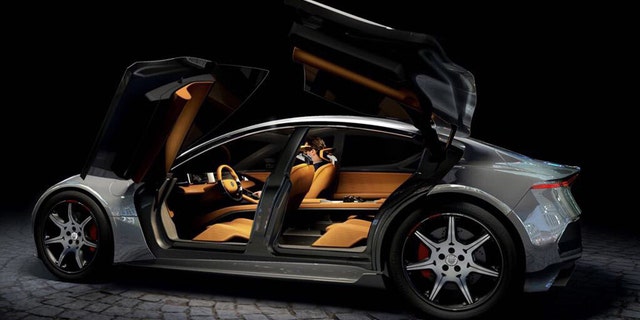 The EMotion is also equipped with a front-facing LIDAR and 360 degree cameras embedded into its side-view mirrors to provide fully-autonomous driving capability. It also has four butterfly doors, previewed in a previously-show concept version.
Fisker will begin taking pre-orders for the EMotion on June 30th at a starting price of $129,900, with production scheduled to begin in 2019 at a yet to be announced factory in the United States. Fisker is also head of design for Michigan-based VLF Automotive, which sells rebodied, luxed-up versions of the Ford Mustang and Dodge Viper, and also exports Hummer H1-based trucks to China.
The EMotion is Henrik Fisker's second shot at selling an electrified car of his own design. He previously founded Fisker Motors, which started selling the Karma plug-in hybrid in 2011, but suffered several setbacks that led to bankruptcy and Fisker's departure, before the company's assets were taken over by China's Wanxiang Group and rebranded Karma Automotive.
Karma Automotive recently launched an updated version of the California-built Karma called the Revero, which sells for $131,400.