First new Ford Bronco image revealed along with plans for SUV blitz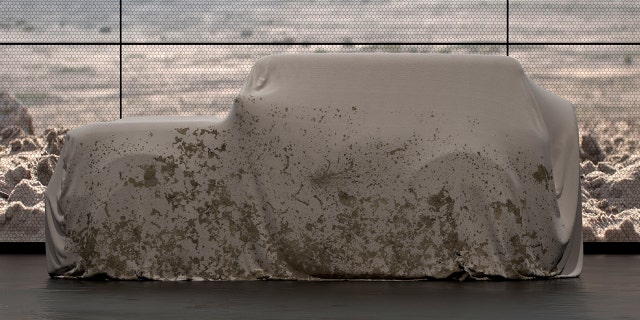 Ford is planning an SUV-driven product blitz over the next two years that includes a redesigned Explorer, a hybrid-powered Bronco and an all-electric high performance utility currently codenamed Mach 1.
Safety and telematics technologies are also high on the rebooted agenda, which comes as sedan and hatchback sales continue to slump across the industry and Ford's stock price remains stuck in first gear.
The product onslaught will result in a lineup of eight Ford SUVs by 2020, all offering at least one hybrid powertrain option. Along with the previously-announced all-electric model and Bronco -- shown on Thursday wearing a dirt-colored sheet that revealed its boxy, possibly two-door profile, but little more – it's also adding a smaller, curvaceous SUV that it says will be true off-roader.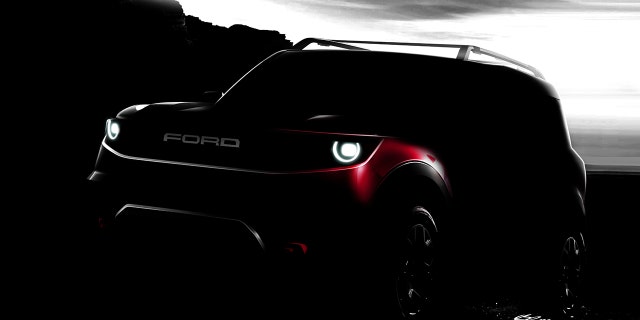 The automaker's head of global operations, Joe Hinrichs, told Fox News that he's seeing a growth in demand for off-road capable vehicles as more and more people are taking part in adventurous leisure activities. He said Ford has authenticity in the space going back to the original Bronco and is looking to build on that spirit with the new models.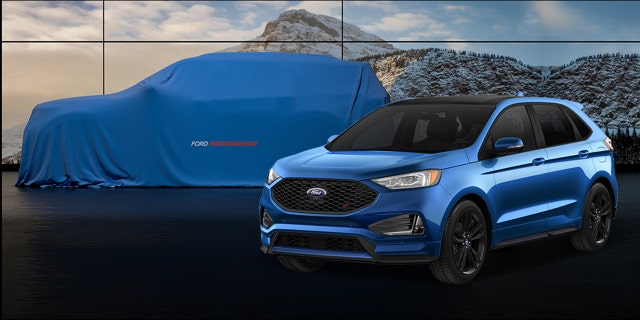 All-new versions of Ford's top-selling Escape and Explorer SUVs will debut next year, with a street performance-oriented Explorer ST joining the Edge ST that was unveiled at the Detroit Auto Show in January. The Edge ST will also be the first to get Ford's new Co-Pilot360 semi-autonomous safety system, which comes with five features, including automatic emergency brakes and lane-keeping assist, and will be standard on all newly-introduced Fords that follow it.
Similar safety functions will be added to Ford's F-650/750 and E-Series trucks, the latter of which will continue production into the 2020s. Ford will also equip all of its upcoming models with built-in 4G connectivity that will enable over-the-air updates, but hasn't detailed what vehicle systems will be tied to it. Tesla's, for instance, can modify the performance of its cars, while some others can only tweak their vehicles' infotainment systems.
As for sedans and hatchbacks, Hinrichs would only say that the Fiesta and Taurus remain in the lineup today, but wouldn't comment on their long-term prospects. Recent moves by Ford suggest that the midsize Fusion and compact Focus have brighter futures with the brand, with the next-generation of the Focus set to be imported from China improve its viability through lower manufacturing costs.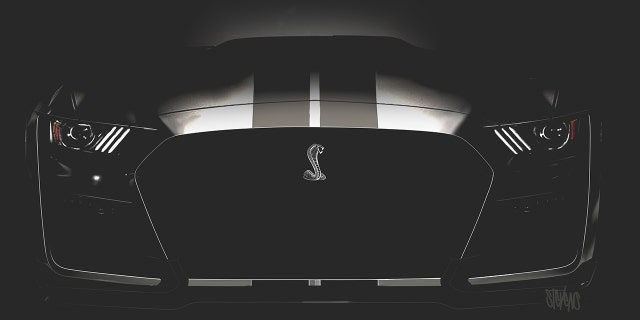 Pony car fans can rest assured, however, that the Mustang isn't going anywhere soon. There's a new Shelby GT500 with over 700 hp on the way next year that will be followed by a hybrid model Ford says will deliver the performance and torque of a V8.
ARE YOU FOLLOWING FOX NEWS AUTOS ON FACEBOOK?