Faraday Future unveils 1,000 horsepower Tesla-fighting supercar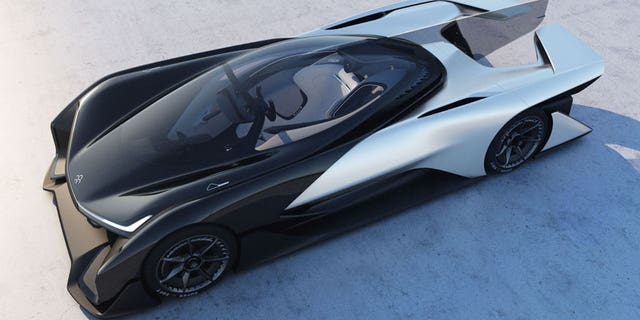 America's newest car company sure knows how to make an electrifying entrance.
Faraday Future, a California-based startup that went public just last summer, has unveiled its first concept vehicle at the Consumer Electronics Show in Las Vegas: the high-performance battery-powered FFZERO1.
The single-seat electric supercar has the looks of a Le Mans racer, and was designed to showcase a scalable platform that Faraday Future says will underpin a range of models when production begins at the $1 billion facility it is building in Nevada, possibly as early as 2017.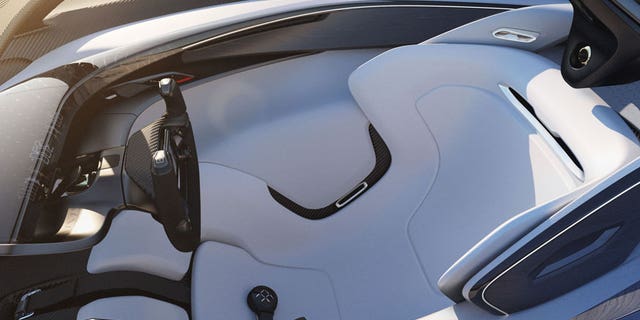 The carbon fiber and composite FFZERO1 features an electric motor at each wheel with a combined output of 1,000 horsepower. It can, theoretically, accelerate to 60 mph in under three seconds and hit a top speed of over 200 mph. Its modular battery pack is comprised of "battery strings" that can accommodate a variety of charge capacities and vehicle sizes. Autonomous driving capability is also under development.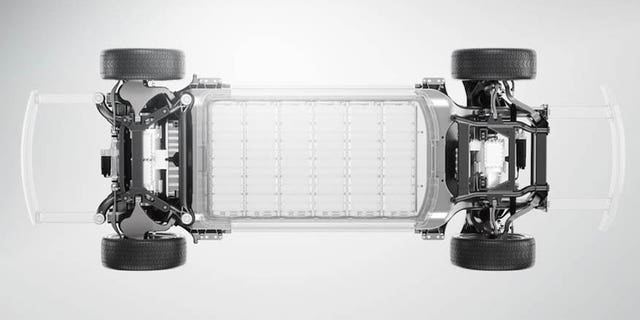 Primarily meant to act as a showpiece for the company's debut, the company says that the FFZERO1 could see very low volume production, but a more conventional model is expected to be its first mass market offering. Previously released images suggest it is working on a crossover-type vehicle.
Faraday Future was formed just 18 months ago, and is backed by Jia Yueting, co-founder of Chinese online video company LETV. In December, it secured a $335 million package of incentives from the state of Nevada to locate its first factory there. Several of the company's top employees previously worked for Tesla, BMW, Chevrolet and other established automakers.
Emphasizing the speed at which it will develop and build cars, the company's Senior Vice President of Research and Development Nick Sampson said the company would deliver its first production car in a couple of years.
Sampson said Faraday had so far hired 750 people globally with most at its California headquarters and planned to break ground on its North Las Vegas plant in a few weeks with plans to hire 4,500 people there.
He said his company would utilize digital design and testing of parts and modular construction, making it quicker than competitors.
"You don't need to have a hundred year legacy in the automotive industry to define what the next generation of transportation needs to look and feel like," Sampson said, taking a stab at traditional car makers and likening the future of cars to the debut of the Apple iPhone nine years ago making several models of cell phones obsolete.
But Sampson wasn't saying what the company would build first for production, how much it's spent so far and also wasn't revealing much more information about the company's investors. The company is still shopping for a battery supplier, he said.
The presentation included Ding Lei, co-founder of LETV described as the Netflix of China, who said afterward that his company intends to partner with Faraday on research and development.
The road to make a profitable electric car company hasn't been easy for one of the most well-known in the marketplace. Tesla has only made a quarterly profit once since its 2003 founding.
And traditional automakers have been utilizing modular design and augmented reality in development for years.
Sampson said the difference is that Faraday will be designing only electric cars unlike other car-makers that might have to spend more time redesigning a model to fit a hybrid engine, V6 or V8.
"We're developing one core motor technology," Sampson said.
The company dubbed Monday's debut that included a clear fin running half the length of the car, a single-line of a smile for a headlight and a white interior with a seat inspired by NASA design the FFZERO1.
The low-profile waist-high car remained under a white sheet, the centerpiece on a white stage in front of white curtains for most of Monday's night's presentation inside a large tent packed with people and press waiting for the reveal.
"It's an extreme tablet on wheels," said Richard Kim, Faraday's head of global design, saying the concept included the ability to project images on the road much like a "digital copilot," a smart phone dock in the steering wheel, tunnels below the car to funnel air through and a designed horizontal crease along the sides of the car he called the "UFO" line to signal the car was otherworldly.
It's a "car of concepts," he said rather than a concept car.
The Associated Press contributed to this report