Exclusive: Missing dune buggy from Steve McQueen's 'The Thomas Crown Affair' reappears as it undergoes restoration
This year marks the 50th anniversary of Steve McQueen's classic thriller "Bullitt," but it wasn't the only movie he starred in that year. "The Thomas Crown Affair" debuted first, this very week in 1968.
In it, he played a bored millionaire who masterminds a bank heist and becomes romantically involved with the insurance investigator, played by Faye Dunaway, sent to catch the criminals behind it.
The rich and stylish Crown may be the perfect opposite of McQueen's gritty Detective Frank Bullitt, but the films do have something in common: Long lost cars.
"Bullitt" had its green Ford Mustang, which disappeared from the public eye in 1980s and didn't resurface until the family that owned it brought it to the Detroit Auto Show this past January. There was also a camera car version used in the making of the film, and it was accidentally discovered in a Mexican junkyard last year. Talk about great timing.
Meanwhile, "Crown" featured a less famous, but oh-so-1960's Meyers Manx dune buggy in a scene shot on a Massachusetts beach, where McQueen and Dunaway blasted around in it on the dunes. Its whereabouts had also been unknown for decades. Until now.
Fox News has exclusively learned that the Manx still exists and is currently undergoing a full restoration, with plans to unveil it later this year. The owner of the car prefers to remain anonymous until then, but has shared the story of how he got his hands on it and what it's been up to all this time.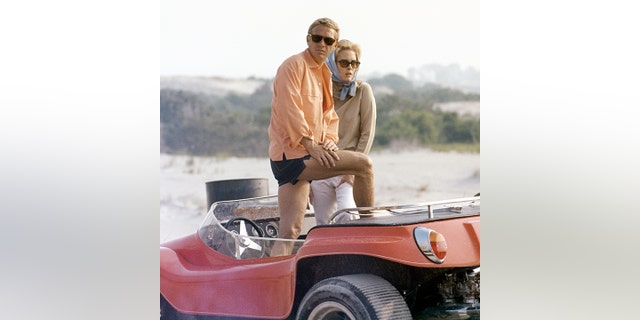 After filming was complete, the red Manx was shipped to California and stored at United Artists, the production company behind the film. "Movie cars" weren't so much of a thing back then and, as with the Mustang, it wasn't considered to be much more than an old prop.
It did catch the eye of one enthusiast in Hawaii named Jimmy Pflueger. He's famous himself for opening the first Honda car dealership in the United States, but spent the last years of his life dealing with the legal aftermath of a controversial dam collapse on a property he owned that resulted in seven fatalities. He died last year at age 91.
Pfleuger saw the movie and liked the car so much that he called the company, made an offer, and the next thing he knew it was on a PanAm flight to Hawaii, still full of salt and sand from Crane Beach. But he didn't buy it to put into a museum.
Instead, he sent it to his mechanic, Lance Richards, and asked him to prep it for some dirt track racing. And what Richards did to it might give a preservationist a heart attack.
The VW Beetle-based buggy had been customized for the film by Con-Ferr Manufacturing, an off-road accessories company in Burbank that installed a Chevy Corvair flat-six, added chrome racks and bumpers, and gave it a snazzy Naugahyde-upholstered interior that was fitting of the swinging sixties.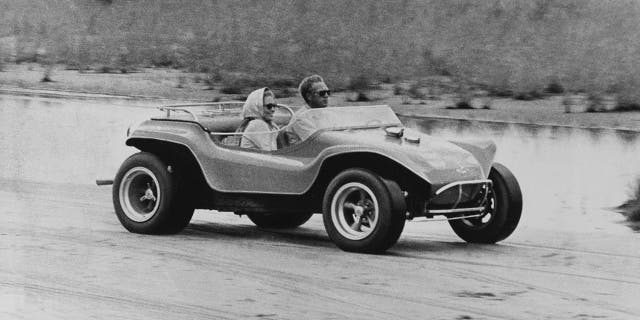 Richards was having none of that. He stripped out the fancy trim to lighten it up, took off the body, sandblasted the chassis and swapped in a VW 2180 racing motor. Then he took it to a track where it won its first race and pretty much every one after it, if Pflueger's recollections can be believed.
Eventually, Pflueger found other toys to play with and traded the Manx for a 1966 Mini Cooper S and a shotgun to another collector, who kept it in storage for many years. And that's where the new owner comes in.
He and a friend had known about "The Red Car" since they were kids, and dreamed of buying it one day. So when an opportunity to do that presented itself, he jumped at the chance.
As is often the case with project cars, however, he put it away in the mid-1990s, and left it there until last year, when the approaching anniversary of the film inspired him and his buddy to finally get it back to its on screen glory.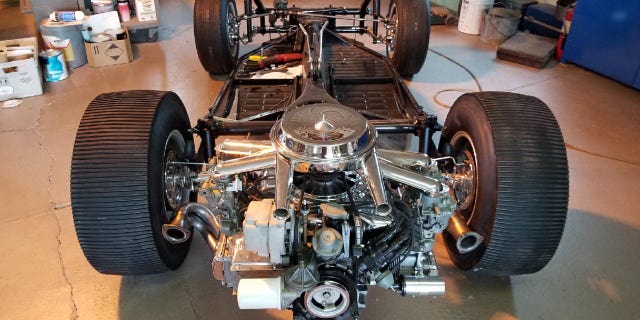 The pieces Richards discarded are long gone, but they have a specialist on the mainland working on it now who's keeping the original parts that are still on it and sourcing as many authentic replacements as possible, both cosmetic and mechanical.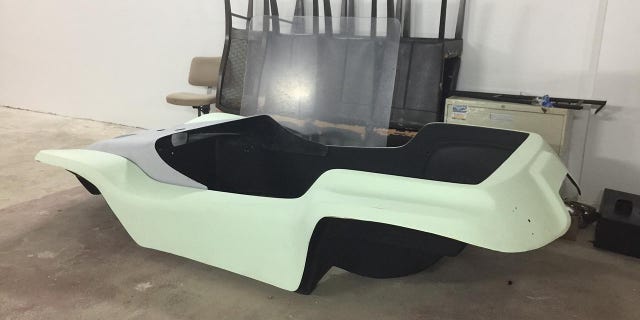 The one thing still missing is a bill of sale or a letter from United Artists that would cement its provenance, and prove that it's not just one of the many replicas that have been built over the years. But there is the next best thing.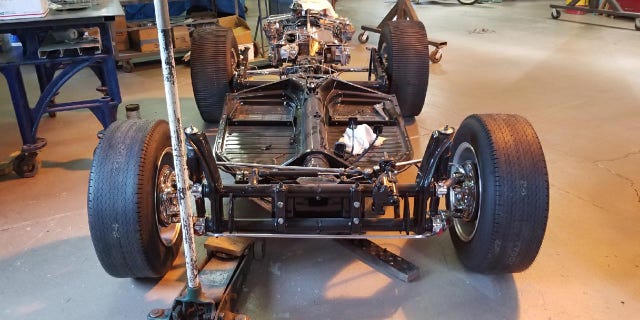 Bruce Meyers, the man who created the Manx, has recently seen the car in person and he confirmed through his wife to Fox News that it's the genuine article.
Still, naysayers will always exist, and the hunt continues for documentation, but the project is moving ahead with or without it. If all goes well, you'll be able to judge its authenticity for yourself when its unveiled to the public this fall.