Elon Musk's The Boring Company wins contract to build 150 mph underground transit system in Chicago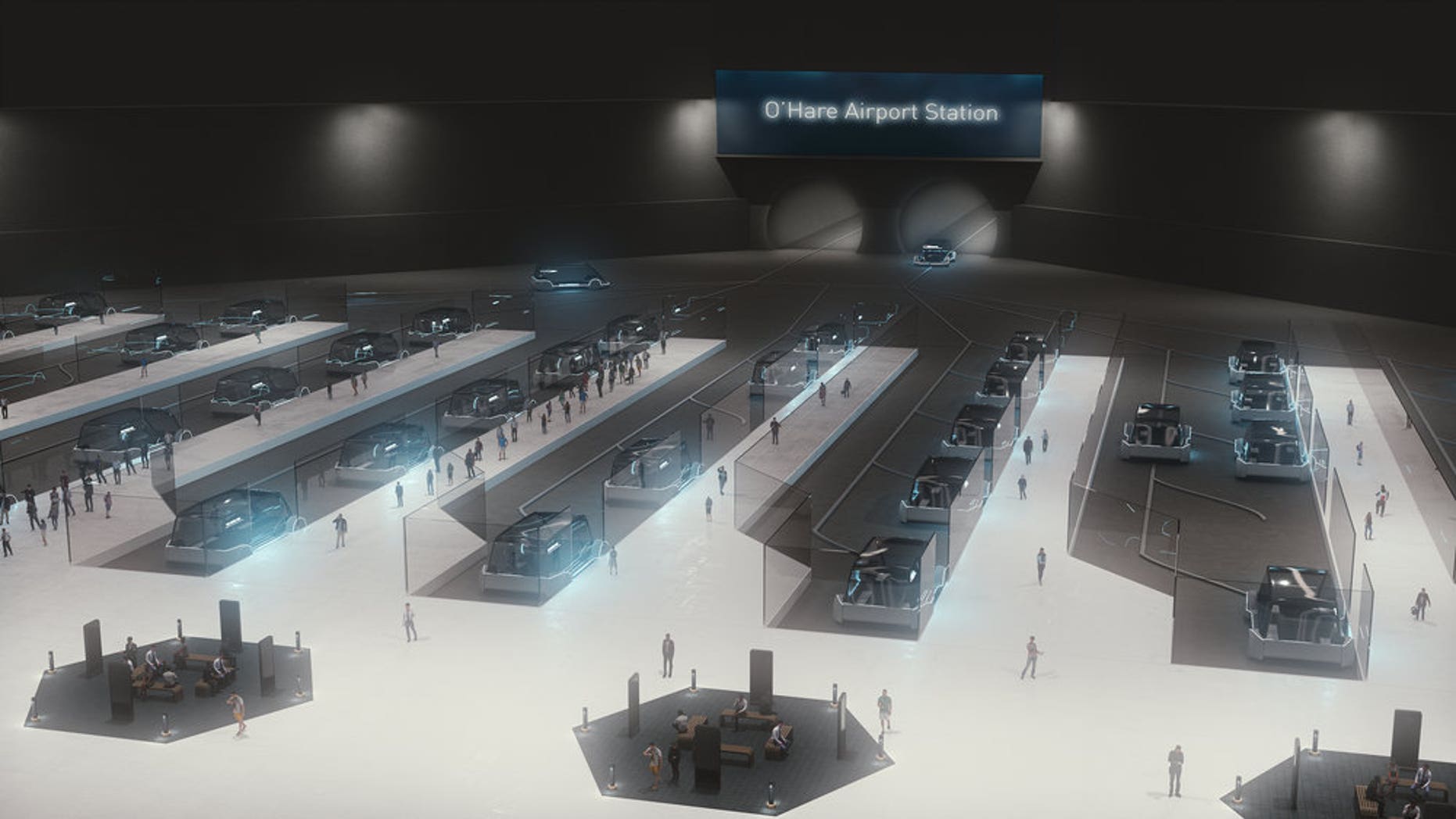 Elon Musk-backed startup The Boring Company, which was partially funded by the sale of baseball caps and novelty flamethrowers, has been chosen by the city of Chicago to build a high-speed underground transportation system linking O'Hare International Airport with downtown.
The project will be entirely paid for by The Boring Company, which will generate revenue from ticket sales, advertising and merchandising.
The Boring Company is developing drilling technology that it says will be quicker and cheaper than current methods, and is in the process of building a test tunnel in and around Musk's SpaceX headquarters property in Hawthore, Calif.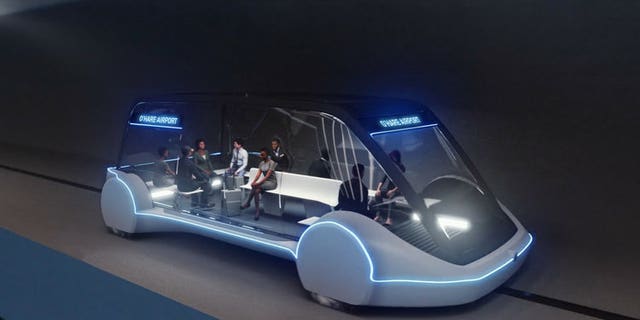 The company has designed a system that uses computer-controlled electric-powered wheeled "skates" that can travel at speeds of up to 150 mph while carrying passengers, goods or vehicles riding on top of them.
The Chicago Express Loop will initially feature skates outfitted as 16-passenger shuttles that will complete the 18-mile run between the airport and a new station to be built near the city's Millennium Park in 12 minutes, compared to approximately 45 minutes for the Blue Line surface train that services the route today.
Prices for the express service have not been set, but The Boring Company's proposal said that they'll be more expensive than the Blue Line, but cheaper than a car service. A source told The Chicago Tribune that the target is in the $20 to $25 range.
Musk has proposed a similar airport connector for Los Angeles, and has promised to offer rides in the test tunnel sometime this year.
Construction and final deal details between Chicago and The Boring Company still need to be ironed out, but the Tribune reports that the project will cost less than $1 billion. That price tag would be significantly lower than recent subways built in the United States, which have cost from $600 million to over $2 billion per mile.