Electric Nissan Leaf Named 2011 European Car of the Year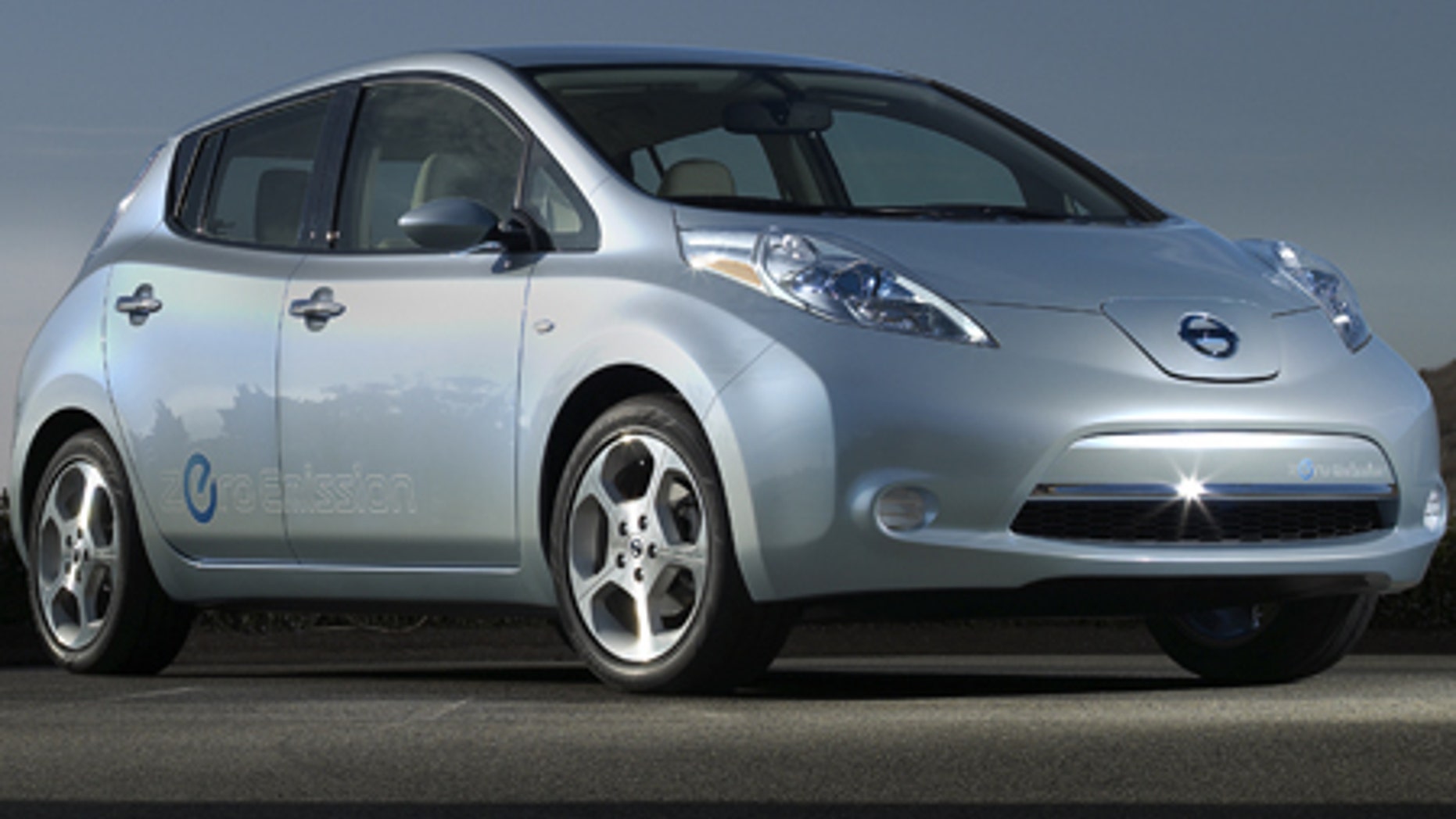 A panel of journalists has named the battery-powered Nissan Leaf has been named 2011 European Car of the Year. It is the first all-electric car to be chosen for the award.
"The jury acknowledged today that the Nissan LEAF is a breakthrough for electric cars. Nissan LEAF is the first EV that can match conventional cars in many respects," said Hakan Matson, head of the jury for the award.
The five-passenger, five-door hatchback goes on sale in the United States in December. It is the first modern, mass-produced all-electric car available from a major manufacturer, and is the first of a big push from the Nissan-Renault alliance that the company says will put half a million electric cars on the world's roads in just a few years.
Last week the Leaf was recognized by the EPA as being the cleanest mid-size car available, giving it a fuel economy rating equivalent to 99 mpg, although the government agency says it can only travel 73 miles per charge. Nissan says it is capable of covering up to 100 miles before it needs to be plugged in to be recharged, and several independent testers have confirmed that claim.
The Leaf is also competing for 2011 North American Car of the Year honors, against a wide variety of vehicles that ranges from the extended-range electric Chevrolet volt to the Jaguar XJ luxury sedan. The winner will be announced at the 2011 Detroit International Auto Show in January.
Fox Car Report is on Twitter! Follow us @foxcarreport