Driver survives terrifying 50-foot plunge off highway overpass
A Florida man is lucky to be alive after getting distracted and taking a 50-foot plunge off of a highway overpass and down an embankment.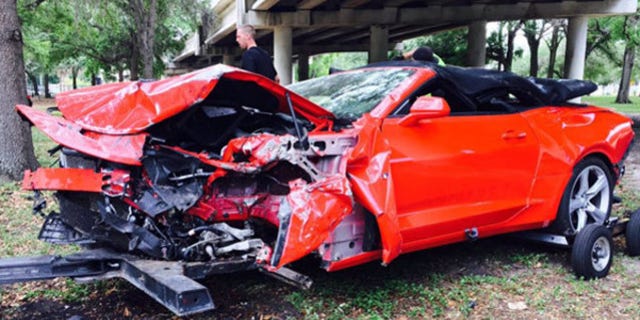 Police in St. Petersburg, Fla., say 61-year-old Thomas Highhouse was driving his convertible Chevy Camaro southbound on I-275 when he looked away from the road to tune his radio, veered out of his lane, crashed through the guardrail and landed on the surface street below.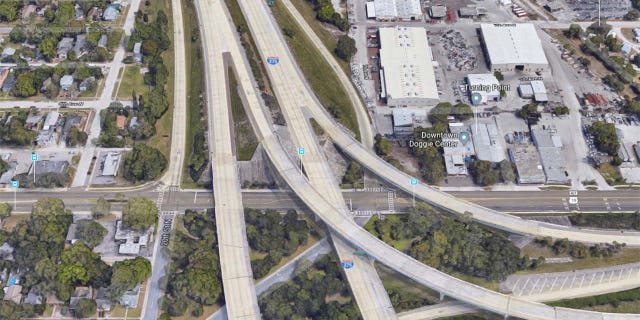 Hightower told WFLA he thought he was going to die when he looked up and saw the sky, but he wasn't even injured in the wreck that destroyed the entire front end of the car.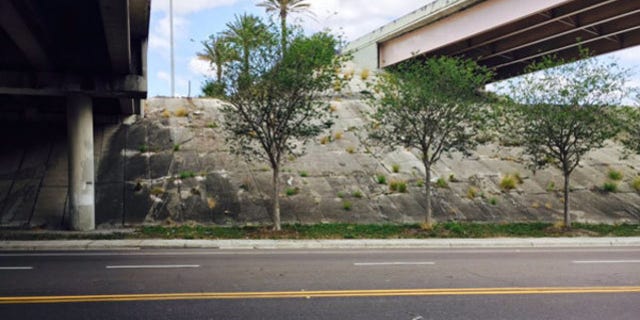 "If I didn't have my seat belt on, I would have been dead," he said.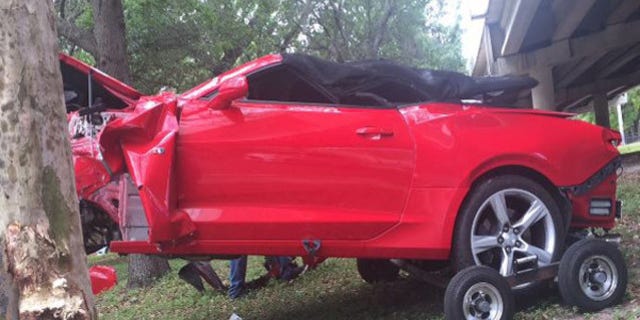 Police said alcohol wasn't a factor in the accident, and only cited Hightower for careless driving.
A Florida Highway Patrol spokesman noted the coincidence that April is Distracted Driving Awareness month and urged drivers to consider consequences like this.
With AP