Driver flips and finishes off-road race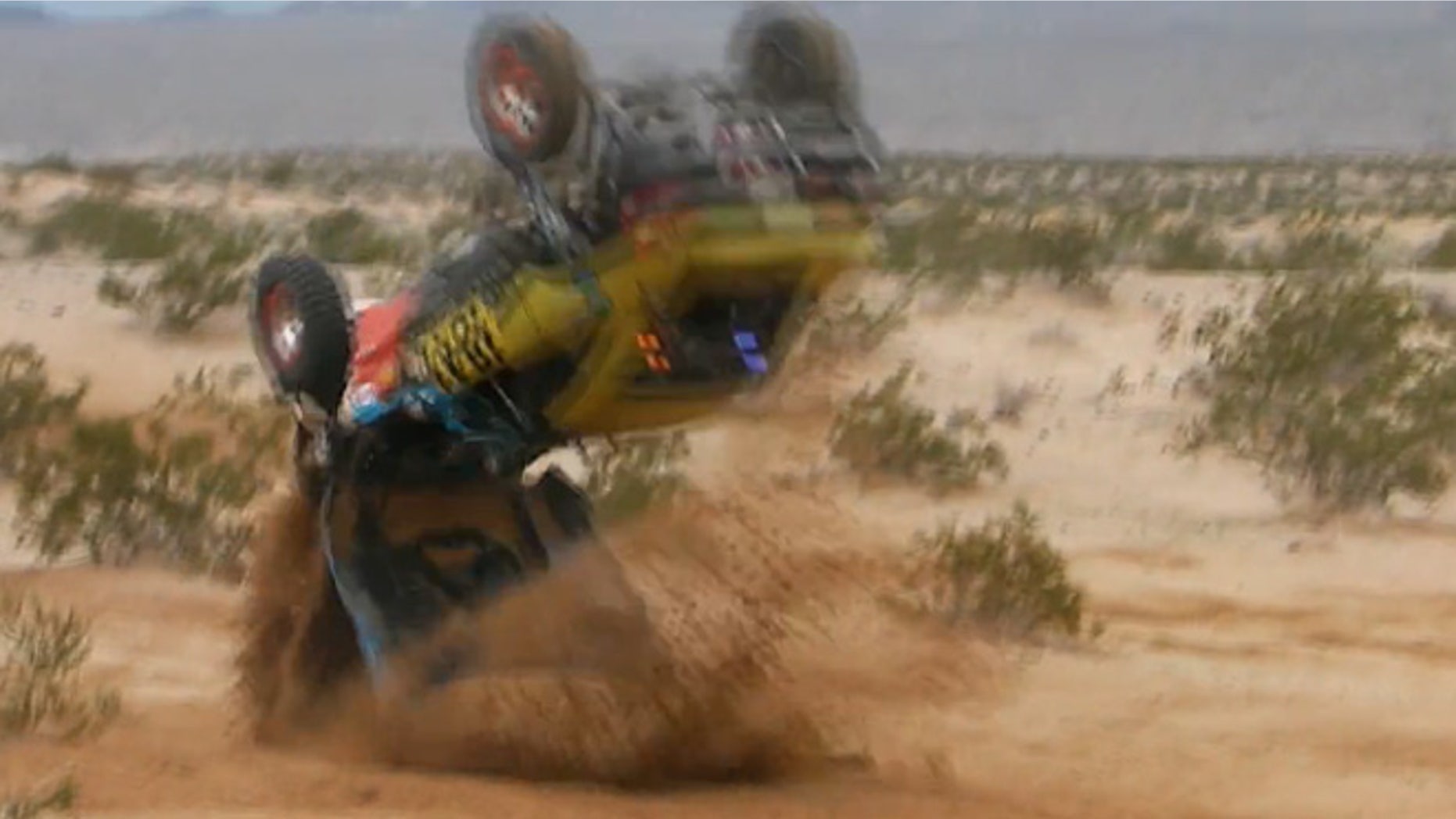 We've heard of spin and win, but flip and finish? That's a new one.
While competing in the Parker 425 off-road race in Arizona this past weekend, the driver of a Local Motors Rally Fighter literally got ahead of himself itself in a set of whoop de dos, performing a full frontal flip that tore off the vehicle's hood, which it promptly deposited on the side of the road as it continued on its merry and very bumpy way.
According to Road & Track, the Corvette engine-powered Rally Fighter finished the grueling 425-mile event a respectable fourth in class, despite the missing part.
From the looks of the video, for a car designed in the cloud, the Rally Fighter can sure take a punch.
The vehicle was created through a crowd-sourced process where members of the Local Motors community submitted designs online and voted to choose various parts and elements from thousands of submissions to come up with the final product, which is manufactured in Scottsdale, Ariz.
The company recently teamed up with the U.S. Army to build a platform that will allow soldiers in the field to make suggestions about improving the performance of their weapons and equipment, which will be tested and implemented by the Army's Rapid Equipping Force.
If they get this kind of results from the project, the soldier of the future may turn out to be unstoppable.
Read: Local Motors partners with U.S. Army to bring crowd-sourcing to the front lines