Dodge Revives Dart Name for All-New Compact Car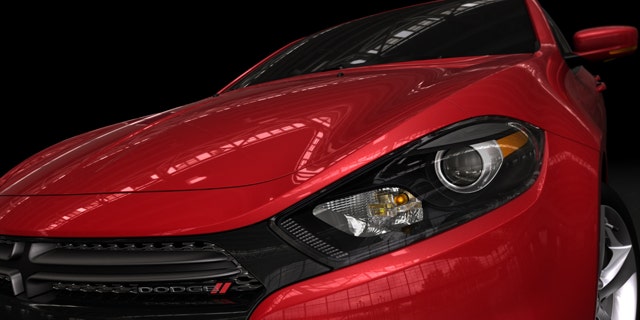 Can the Demon be far behind?
Dodge has announced that it will be reviving the Dart with an all-new car to be unveiled at the 2012 North American International Auto Show in January, making it the latest throwback nameplate to join the company's stable, along with the Charger and Challenger.
Read: Return of the Ford Bronco
The automaker today released two teaser images of the compact sedan, which will serve as the replacement for the Caliber hatchback. It is the first Dodge to be fully developed through the Chrysler-Fiat alliance.
Based on the existing front-wheel-drive Alfa Romeo Giulietta, which is not sold in the United States, the Dart's styling apes that of the larger Dodge Charger, featuring the brand's signature crosshair grille, "racetrack"-style rear LED lighting and dual exhaust pipes.
The Dart will be available with three different four-cylinder engines - a 1.4-liter turbo, 2.0-liter and 2.4-liter - and three transmissions. Details have not yet been revealed, but the car depicted in the photos is show wearing an R/T badge, indicating that it is a high-performance variant of the model.
The automaker's consumer website says that interior photos of the Dart will be posted on Dec. 13th. Pricing information is yet to come, but the car will be produced at the Chrysler plant in Belvidere, Ill., alongside the Jeep Patriot and Compass.
Click here for more from FoxNews.com Autos