Daimler's E-Fuso Vision One is the electric heavy duty hauler of the future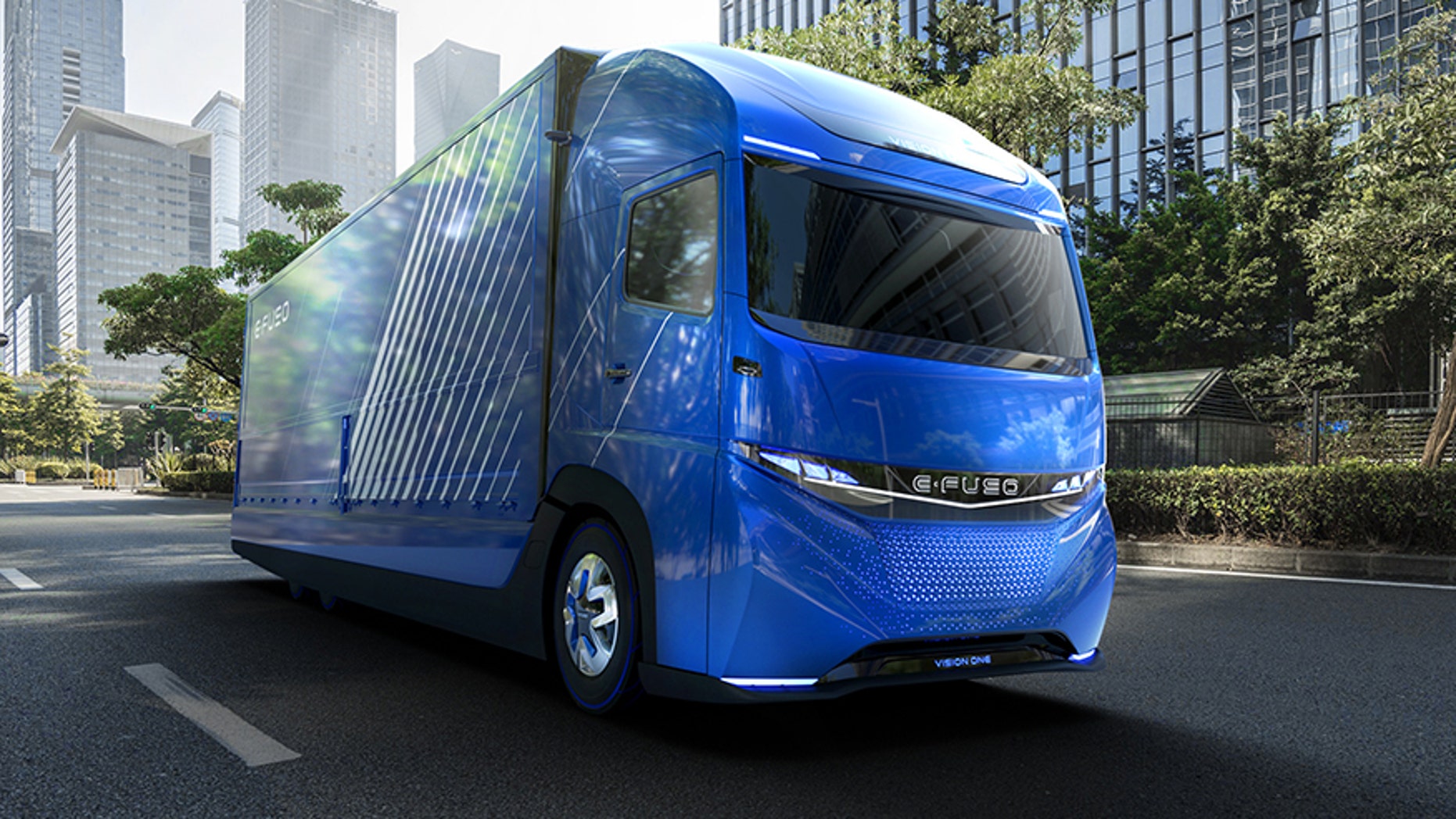 Mercedes-Benz parent company Daimler has unveiled an electric commercial truck concept that could revolutionize the industry.
The E-Fuso Vision One – Mitsubishi Fuso being another Daimler-owned brand – is a Class 8 straight job with a sleek, aerodynamic body that has a range of 210 miles per charge and can carry up to 11,000 pounds. It's powered by a massive 300 kilowatt-hour battery pack, which knocks 4,000 pounds off of the truck's payload rating compared to a similar Class 8 diesel.
Daimler says it could have something like the E-Fuso on sale within four years. It recently launched a battery-powered Class 4 truck called the eCanter that has a range of 100 miles per charge and a payload rating just over 9,000 pounds. The company is planning to build 500 over the next two years before increasing production in 2019.
Tesla is expected to unveil a concept for a Class 8 semi tractor on November 16, after it rescheduled an October 26 event to focus on addressing production issues it is experiencing with its new Model 3 sedan. Details on the truck have not been released, but a Ryder executive briefed on the vehicle said it will have a 200 to 300-mile range.