Consumer Reports ranks most, least satisfying cars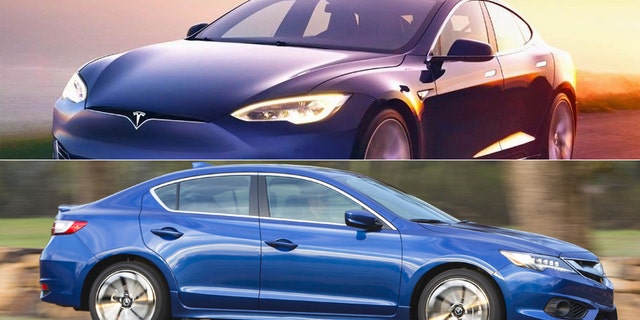 Who loves their cars the most?
Tesla owners, according to the latest Consumer Reports Owner Satisfaction Survey.
A whopping 91 percent of those that responded to Consumer Reports said "definitely yes" when asked if they would buy their car again. Porsche came in second at 84 percent, followed by Audi at 77 percent, with Subaru and Toyota tying for fourth with a 76 percent positive response.
FOXNEWS.COM AUTO'S FAVORITE FOUR CARS OF 2016
Fiat was the big loser at the bottom of the list. Just 53 percent of its customers definitely plan to return to the brand. Nissan and sister company Infiniti fared slightly better at 58 percent each.
But while the survey takes into consideration a brand's full lineup, Consumer Reports also keeps scores of individual models. Here the cars people most regret buying in each category spanning the 2014-2017 model years, plus the overall loser from the survey.
Small SUV - Jeep Compass
Midsize SUV - Nissan Pathfinder
Small Car - Dodge Dart
Midsize Sedan - Chrysler 200
Minivan - Dodge Grand Caravan
Pickup - Nissan Frontier
Overall - Acura ILX
You won't be surprised to hear that the Dart, 200, and Grand Caravan are being discontinued, while an all-new Compass is on the way next year. But while the Pathfinder was updated for 2017, the Frontier lives on as the oldest, and least-expensive pickup on the market today, and its sales are up over 40 percent this year, despite owners complaining that its noisy and cheaply-appointed.