Chrysler Revs Engines of Latest Models at Detroit Auto Show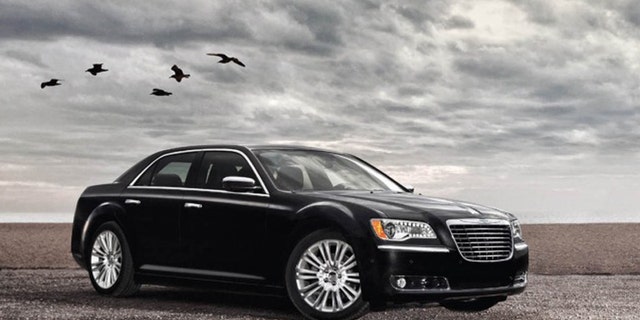 Chrysler Group LLC pulled the wraps off its new Chrysler 300 on Monday at the Detroit auto show, the last of 16 models Chief Executive Sergio Marchionne promised to revamp by the end of 2010 as part of his plan to jump-start sales at the auto maker.
Just a year ago at the Detroit show, Marchionne spent countless hours defending his plan, which some observers thought was improbably ambitious given how long car remodelings usually take. He also was peppered with questions about how Chrysler would meet his goals of paying back Chrysler's federally backed bailout loans, turn a net profit and go public by the end of the year.
On Monday, a far more confident Chrysler was on display. The company rolled three of the new 300 sedans onto a stage before hundreds of journalists accompanied by a booming track from Detroit rapper Eminem.
Marchionne said later at a press briefing that he is looking for the big new sedan to "remake" the image of the Chrysler brand. "It is the flagship of our house," he said.
To cap Chrysler's changes, Fiat SpA, where Marchionne also serves as CEO, on Monday raised its stake in Chrysler to 25 percent from 20 percent after meeting a U.S.-government milestone of building a fuel-efficient Fiat engine at a U.S. plant. Fiat was given the 20 percent stake after Chrysler's filed for bankruptcy protection in 2009.
Chrysler's rebound—although still tentative—is a significant turn of events. Two years ago, Chrysler and General Motors Co. were hanging on only after getting multibillion-dollar government bailouts.
Today, U.S. makers are staging a dramatic comeback. Ford Motor Co., which sidestepped a bankruptcy and bailout, has completed its turnaround. Its sales are rising, its name brand is one of the strongest in the industry and 2010 is all but certain to be one of the company's most profitable in its 107-year history.
GM is following a similar track. It too will report several billion dollars in profits for 2010. It returned to the stock market in November and is seeing improved sales even though it is now offering vehicles only under four brand names instead of eight. Some analysts expect GM's stock, trading at about $39 a share, to hit $50 within the next 12 months.
Detroit's recovery won't be complete, however, until Chrysler turns the corner. Like GM, Chrysler exited bankruptcy with its annual operating costs reduced by billions of dollars, while billions more in health care obligations for retired workers were shifted to a trust fund controlled by the United Auto Workers union. The fund owns about 63.5 percent of Chrysler's stock.
Click here for more on this story from the Wall Street Journal.