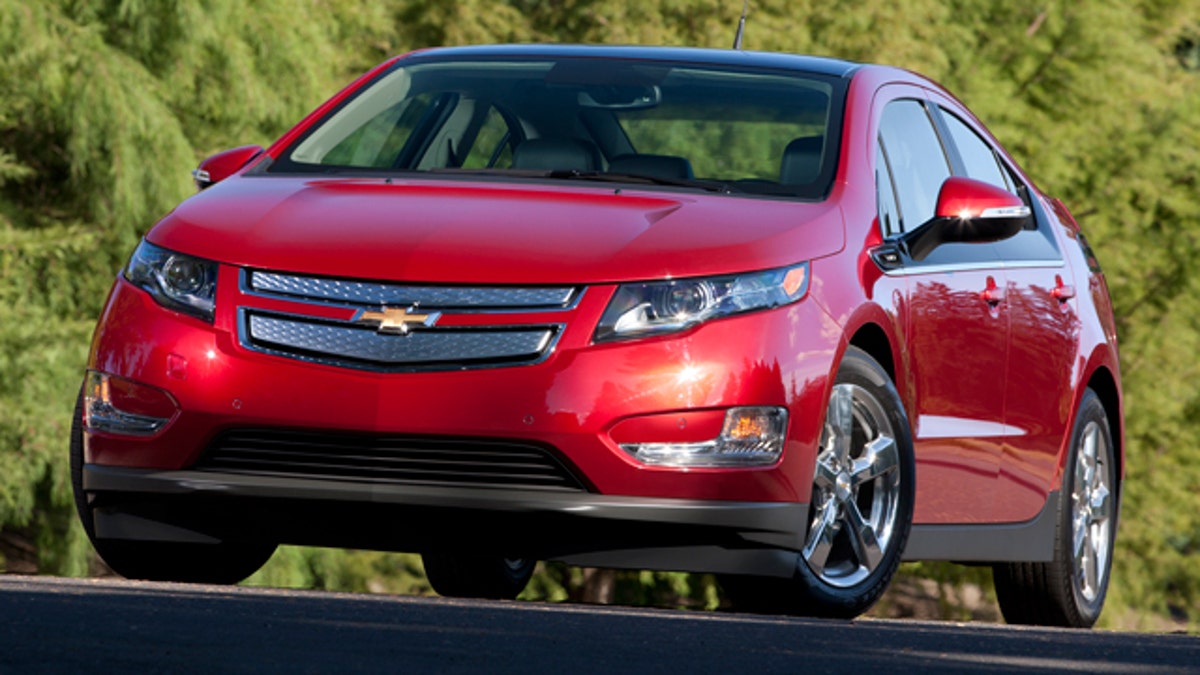 Sales of the $39,995 Chevrolet Volt increased 240 percent in September, from 302 units in August to 723. That brings the grand total of Volts sold since it entered production in late 2010 to approximately 4495.
General Motors maintains that demand is high and it will sell 10,000 Volts by the end of 2011. but that many of the 8,668 cars it has built this year have been earmarked as dealer demonstration vehicles as it works to expand sales of the car beyond the six markets the plug-in hybrid was launched in last year. Over two thousand dealers need to be provided demos from the 2012 model year before they can commence sales of the car to customers.
Click here to read our full review of the 2012 Chevy Volt
Production was only ramped up to full speed in early September and now stands at a rate of 150 vehicles per day. Many of the 2,367 cars produced during the month are still in transit to dealers and buyers and, as of today, there are only 884 cars in the pipeline that are available for retail sale.
FoxNews.com Autos is on Twitter. Follow us @foxcarreport
On a conference call with reporters and analysts to discuss September sales, representatives from GM said that the Volt is proving to be a magnet for new, affluent customers to Chevrolet. To date, buyers have an average income of $175,000 and 80 percent of them have been conquest sales, with the Toyota Prius hybrid the most-traded in vehicle.
General Motors has high hopes for the Volt and projects sales of 60,000 cars annually starting next year as exports to Europe, Asia and South America begin. The automaker has also announced plans to introduce a Cadillac coupe called the ELR that is based on the Volt's extended range electric powertrain, but hasn't said when it will go on sale. However, GM's European boss, Nick Reilly, recently told Automotive News that there would be no variants of the Volt before the next generation of the car appears in 2015.