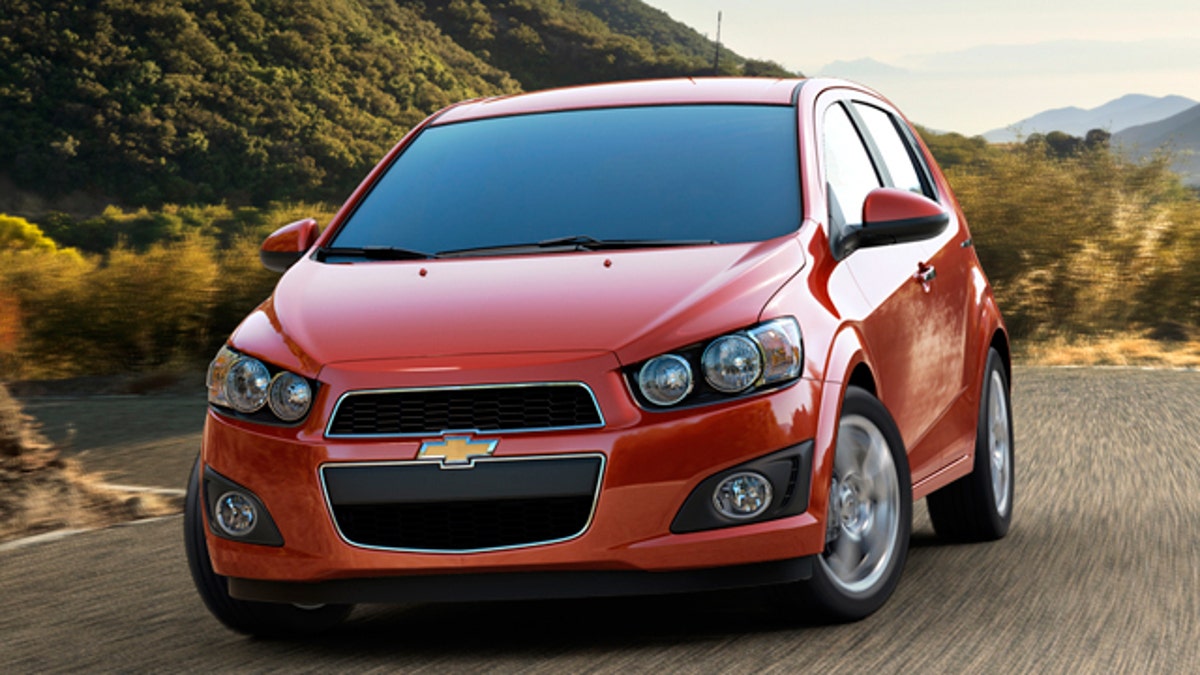 DETROIT — General Motors Co. is recalling more than 4,000 of its 2012 Chevrolet Sonic subcompact cars to check for missing brake pads.
Some Sonics could be missing an inner or outer brake pad, which could increase stopping distance. GM said there are no known crashes or injuries related to the issue.
The recall involves 4,296 of GM's 2012 Sonics sold in the U.S. Affected models are from the Orion Township, Mich., assembly plant, which makes Sonics for the U.S. and Canadian markets.
Dealers will inspect front brakes on Sonics for missing inner or outer pads and install new pads, if necessary. Customers affected by the recall will receive dealer letters beginning Jan. 14.
Click here for a full review of the Chevrolet Sonic from FoxNews.com Autos