Chevrolet enters Class 6 truck segment with 6500XD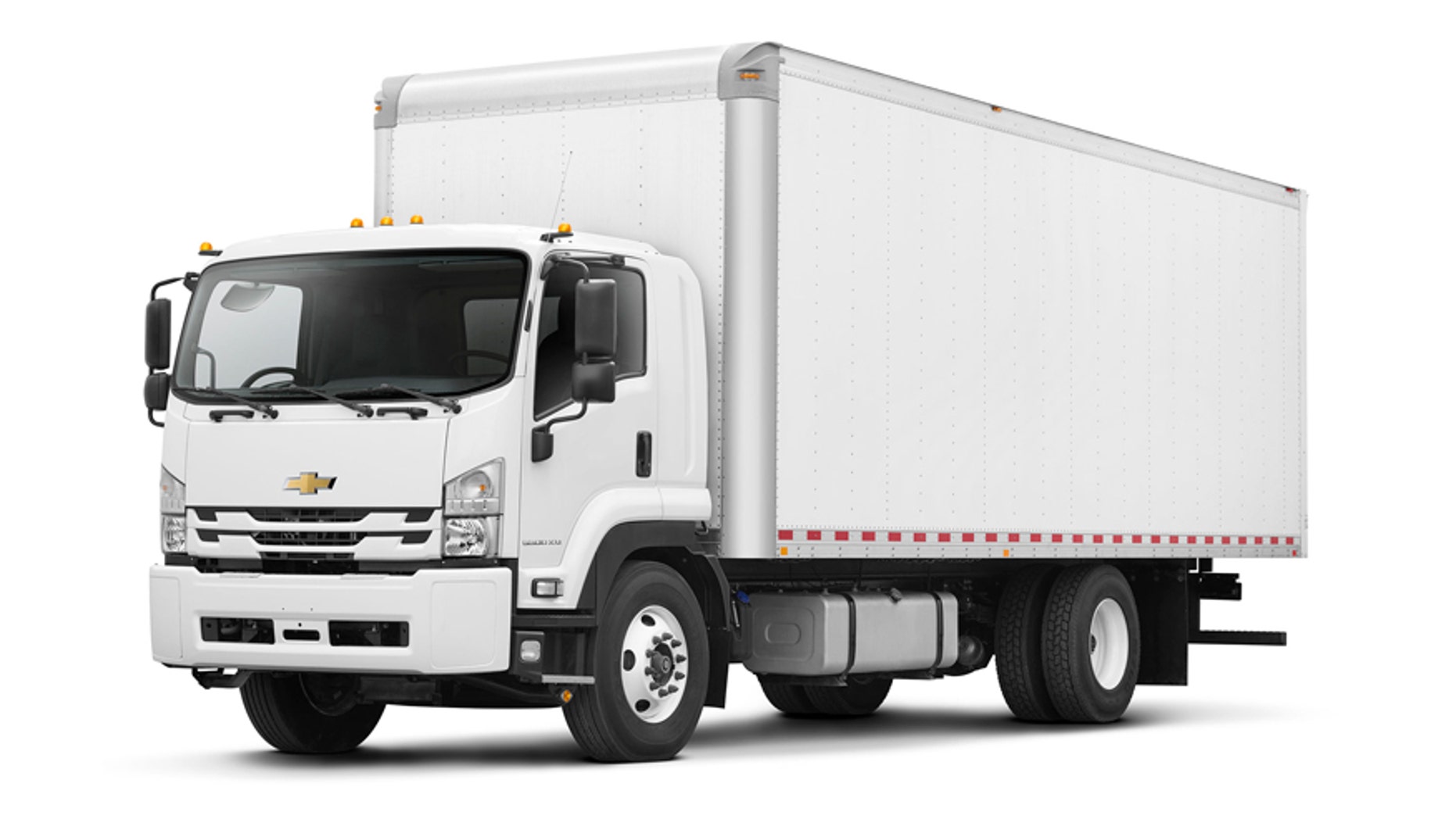 General Motors is rolling out a new medium duty truck just in time to take advantage of the Trump administration's proposed infrastructure spending plan, which is expected to spur sales of commercial vehicles.
The Chevrolet Low Cab Forward 6500XD is a Class 6 chassis cab that will go head to head with the Ford F-650 and several models from dedicated commercial truck manufacturers when it goes on sale later this year.
Chevrolet launched Class 3-5 versions of the Low Cab Forward in 2016, which are based on an Isuzu design and assembled for GM by Spartan Motors. The 6500XD will come with a regular cab, a choice of eight different wheelbases and a maximum gross vehicle weight rating of 25,950 pounds. That's just under the Class 6 limit, which means it can be operated without a commercial driver's license. A 5.2-liter four-cylinder turbodiesel rated at 520 lbs.-ft. of torque and 6-speed automatic transmission will be the only drivetrain available.
The 6500XD marks GM's return to the Class 6 segment after discontinuing the Chevrolet Kodiak and GMC Topkick in 2009.
[Fun (possible) fact: The U.S. President's Cadillac limousine is rumored to be built on a Topkick chassis to support its heavily armored body.]
Pricing for the 6500XD has not yet been revealed.
Ford is currently the only one of the Big Three domestic automakers that designs and builds its own medium duty trucks in house, and its F-650 and F-750 models also cover the Class 7 segment. Sales of the two were up 50 percent last year.