Chevrolet Camaro Z/28.R ready to race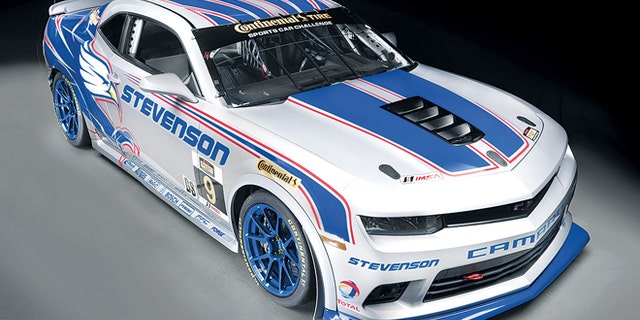 Those that come from the track, shall return to the track.
Chevy has unveiled the new Camaro Z/28.R racing car that will compete in this year's IMSA Continental Tire SportsCar Challenge racing series, which kicks of in Daytona, Fla., on Jan 24th.
The original 1967 Z/28 was developed to compete in the Trans Am racing series of the day, but became a popular production model that now spans all five generations of the Camaro.
Based on the upcoming 2014 street version of the Z/28, the race car features homologated bodywork that includes its deep front splitter, hood extractor, rocker panels and large rear spoiler, and is built on a modified stock chassis. It's also powered by the same 7.0-liter V8 as the production car and carries over its limited-slip differential.
The Z/28.R will be fielded initially by Stevenson Motorsports and CKS Autosport, which both previously campaigned the Camaro SS-based GS.R in the series.
The $75,000 production Z/28 goes on sale this spring with at least 500 hp, standard carbon ceramic brakes, track-tuned suspension, 12-inch wide tires and just one speaker for the audio system too help cut weight.