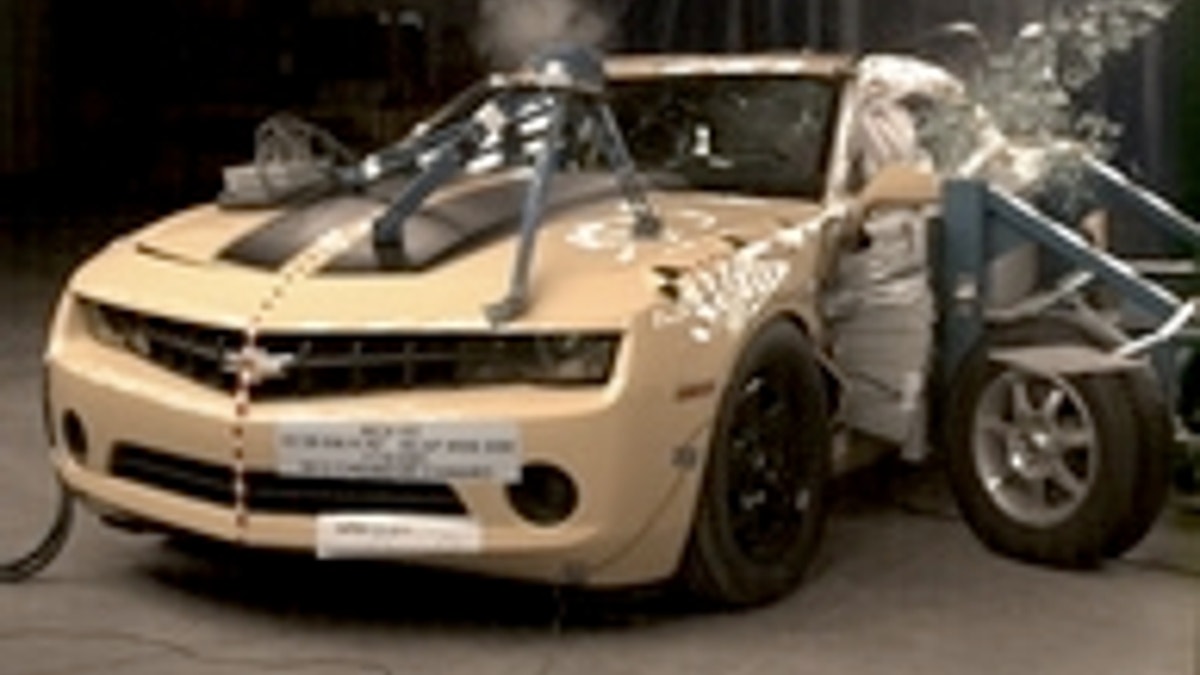 Boy, that Bumblebee can sure take a hit.
The 2012 Chevrolet Camaro is the first car to get a perfect score on the National Highway Traffic Safety Administration (NHTSA) 5-Star Safety Rating test since a more rigorous testing procedure was instituted last year. The two-door coupe received five stars in all categories, including frontal, side and rollover collisions.
So far only a couple of dozen cars have been put through the new tests, making it likely that more will ace it in the coming months, but that doesn't make the Camaro's results any less impressive. For comparison, the similar in size 2012 Ford Mustang only managed to get a four-star overall rating.
The results come out just as Chevrolet announces the official performance specifications of its new super-Camaro, the ZL1. According to the automaker, the 580 hp muscle car can accelerate from 0-60 mph and has a top speed of 184 mph. Prices will start at $54,995 when it goes on sale early next year.
A convertible version of the ZL1 makes its public debut at the Los Angeles Auto Show this week. Crash testing for the drop top has yet to be conducted.
Read: Chevrolet Unveils Convertible Version of 580 hp Camaro ZL1